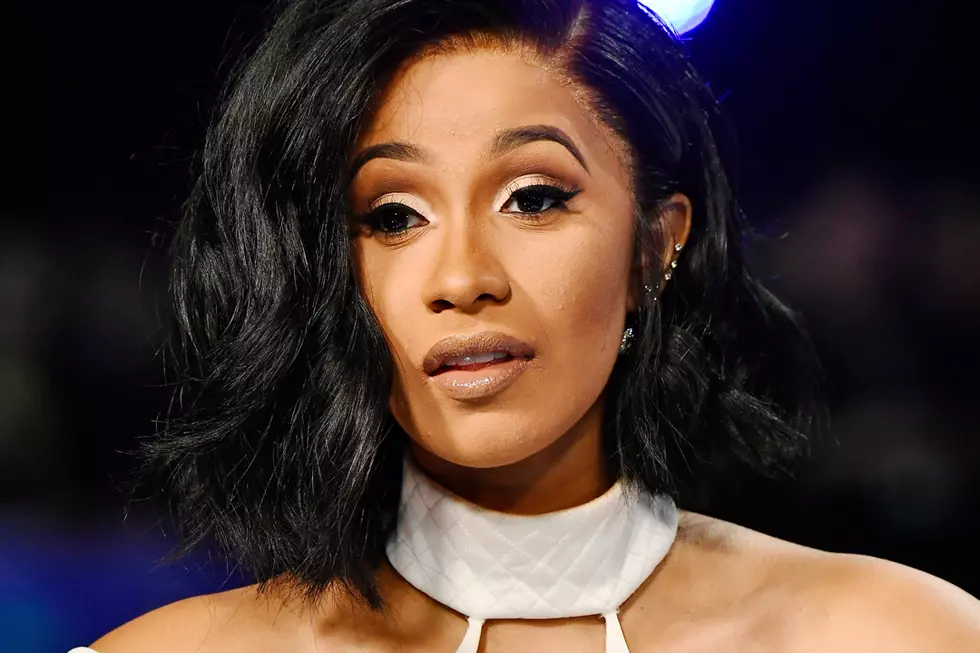 Cardi B Defends Security Guard After Video Surfaces of Him Fixing Her Skirt on Stage
Frazer Harrison, Getty Images
Cardi B is setting the record straight. During a show in Paris this past weekend, the rapper was in the middle of performing when her security guard was caught on camera pulling down her skirt a bit. Now Cardi has decided to share what really went down onstage.
Within seconds after the security guard adjusts the skirt in the video, the Bronx-bred rapper turns around and snaps at the guard in what quite a few social media folks saw as Cardi striking back against a creep. Using Twitter as her platform, Bardi comes forth to defend the security guard, saying he was only trying to help out.
"Dear everybody my security was just trying to look out," she begins in a tweet posted Monday morning (Nov. 27). "My skirt kept rising up .I got upset is because he put so much force pulling it down I thought I would fall! I love the team of people i work with."
With that out of the way, it's pretty likely Cardi B went about her business, which recently led her to another big win. Earlier this month, the rapper won the Rhythm & Bars trophy at the 2017 Soul Train Awards. The award is the show's equivalent of Hip-Hop Song of the Year, and to what should have been the surprise of no one, "Bodak Yellow" secured her the victory.
"Bodak Yellow" has scored Cardi a ton of attention since its release, but it's clear she's not staring into the recent past. A couple days ago, she previewed some of the music from her forthcoming debut album while touring overseas.
Peep Cardi's response tweet for yourself below, and see the initially controversial video of the incident with her security guard as well.
See 21 of Hip-Hop's Biggest First-Week Sales in 2017 (So Far)