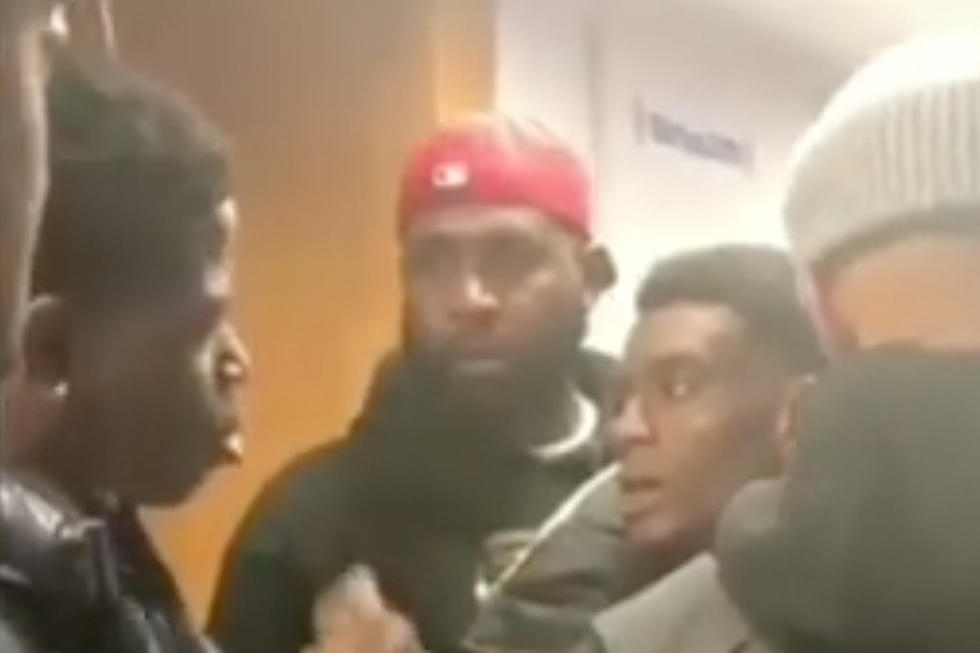 Casanova Confronts Soulja Boy for Allegedly Disrespecting a Woman
leveluphiphop_ via Instagram
On Thursday (Jan. 17), Soulja was continuing his press run at Sirius XM when he ran into the Cas, who promptly let him know he had a problem with the way Soulja allegedly yelled at a woman in the radio station. The Brooklyn MC stepped up to the SODMG founder and let him know not to disrespect women no matter what the situation is.
"You screamed at a lady. You bugging the fuck out, homie," Casanova told Soulja. "You got shit all over your face. Are you bugging out? You high? You smacked? You don't see how she ran out?"
Without offering any kind of apology, Soulja Boy retorted by trying to defend his actions. After all the backlash he's received from claiming he had the biggest comeback of 2018, the Young Drako rapper makes it seem like he'll take on anyone for even partially disrespecting him regardless of their gender.
"You don't understand how they treat me, bro," Soulja Boy explained. "If they females, they need to talk like females. Why she talkin' like she gangsta?"
It remains unclear what, exactly, happened after Soulja and Casanova's back-and-forth, but hopefully no violence ensued.
Watch Casanova confront Soulja Boy below.
See Hip-Hop Fans Name The Most Disrespectful Diss Track of All Time