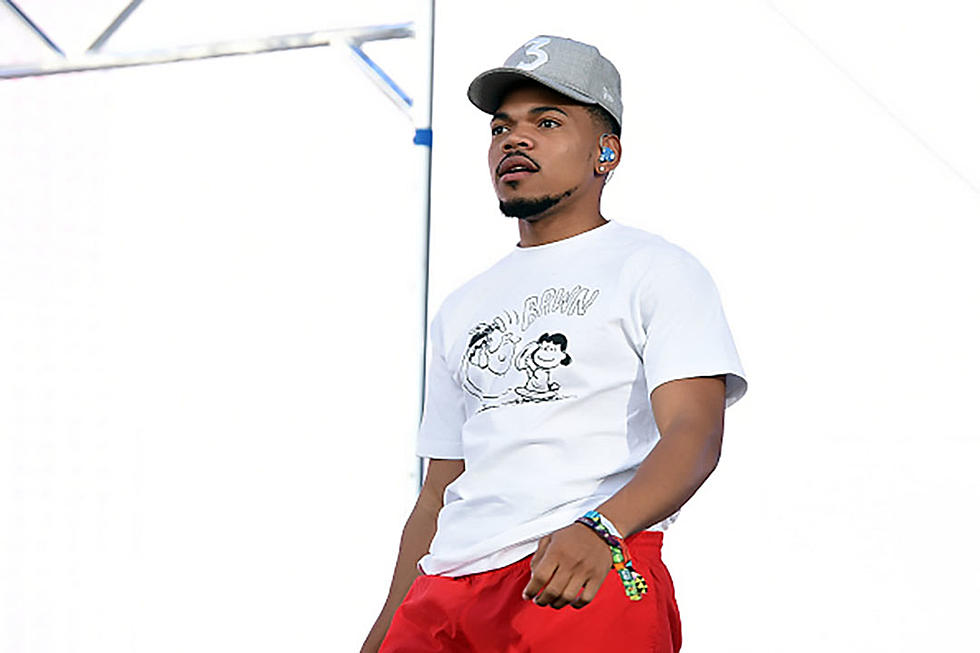 Chance The Rapper Once Saved Someone's Life After a Car Wreck
Kevin Winter, Getty Images
Chance The Rapper's revelation about saving a man from a car accident last year has yielded some results as far as how everything turned out. Chano admitted he did not find out if the man he pulled from the wrecked car had fully recovered. On Monday (Dec. 31), the Chicago rapper was notified that the person he helped indeed lived.
"A kid DM'd me saying it was his uncle and that he lived!!" Chance wrote on Twitter.
Check out Chano's announcement below.
Over the last few years, Chance The Rapper's activism and philanthropy have become as much a part of his brand as his versatile music. Still, though, Chano's most singularly heroic moment might appears to have been one that was never chronicled by the press.
Earlier today (Dec. 31), the Chicago rapper was using his Instagram story to chronicle some memorable moments from 2018. It was on his story that he revealed that last Easter he actually saved someone from a potentially fatal car accident.
"Basically I was driving to church dolo, about to go south on lakeshore and another car drives into the wall in front of me goin like 90 mph comin off the exit," recalled the Coloring Book rapper. "I was the only person out there when it first happened and his car was on fire so I had to break his window take off his seatbelt let his seat back and pull a whole grown man out the car unconscious."
From that point, the ambulance arrived and took the accident survivor to get the medical attention he needed. Although Chance was able to help the man out, he was never sure about the person's condition.
"In reality I never was able to find out if dude was alright so if this yo uncle or something let a n**** kno."
In an interesting note, it was just today that Chance learned the answer, and he got it through a DM on Twitter. "A kid DM'd me saying it was his uncle and that he lived!!" Chance wrote in a quote tweet response to a person who'd said he'd heard that Chance had saved someone from a car wreck.
See Chance's initial recounting of the event and the moment he learned about the fate of the car crash survivor for yourself just below.
Here's the Ultimate Guide to Rappers With Acronyms in Their Name