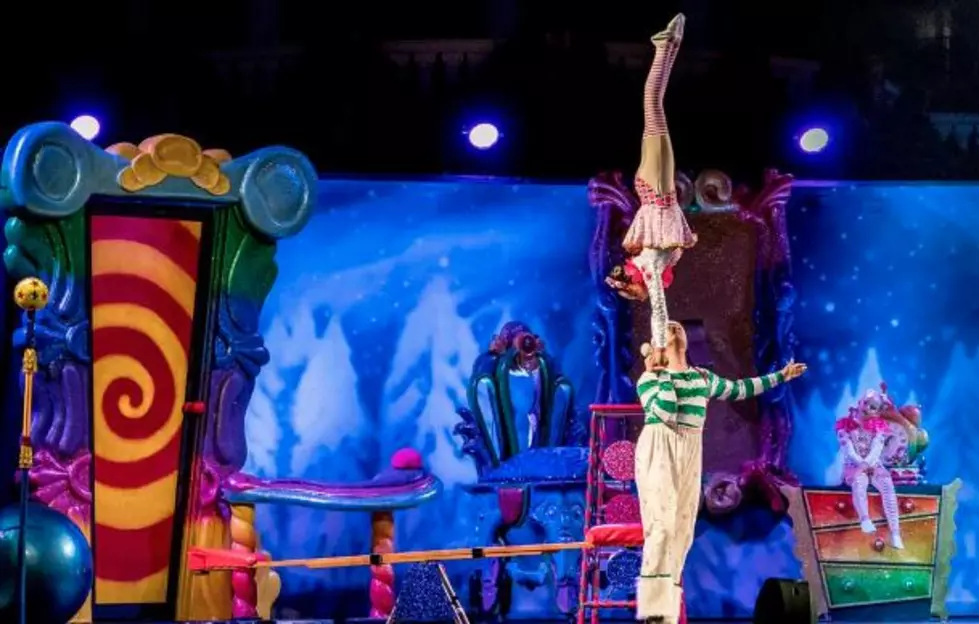 The Amazing 'Cirque Joyeux Noel' Christmas Circus At Moody Gardens![VIDEO]
staff
Everyone should experience the Christmas holidays at Moody Gardens Galveston, Texas at least once. Because that's all it takes to get hooked! There is so much to do, it takes a minimum of two full days to see most of the family fun activities the resort has to offer. Then another day and 1/2 to get some well-deserved adults-only playtime in!
Christmas and New Year's are extra special at Moody Gardens because they have nine additional holiday attractions for visitors to enjoy. Eat Breakfast With Santa! Bring your list and enjoy breakfast with the Jolly Ol' Nick to get your day started. One of the many exciting must-see attractions this Christmas will open on December 17, through December 30, 2022, Cirque Joyeaux Noel! Below is a sneak peek of what to expect from previous years.
This is not just any circus, it's a Cirque Du Soleil and winter wonderland event! See two ways live, as a matinee or in the evening as a Dinner & a Show. It's Christmas and Moody Gardens Galveston is celebrating with its world-renown Festival of Lights and Ice Land 2022.
See the webcam and watch the memorizing Christmas light displays or see the amazing skill of the famous ice carvers from Harbin China as put together the coldest place on Galveston Island, Ice Land!
Specialty Nights - Wednesday and Thursday
Wednesday, December 14 is Dog Night where you are welcome to bring your dogs to the Festival of Lights.
Wednesday, December 21 which is Sensory Night where they lower the noise with no flashing lights and calm things down for persons with disabilities to better enjoy the activities.
Food Drive Thursday - Bring a can good or non-perishable food items to get 2-for-1 tickets to the Festival of Lights.
Moody Gardens is a magical place to be at Christmas and New Year's there's no doubt about it! To buy tickets, and hotel packages, or get a list of attractions and shows, the holiday weekly schedule and more go to moodygardens.com now. Merry Christmas everyone!
Merry Christmas from the folks at Moody Gardens Galveston!
LOOK: See what Christmas was like the year you were born