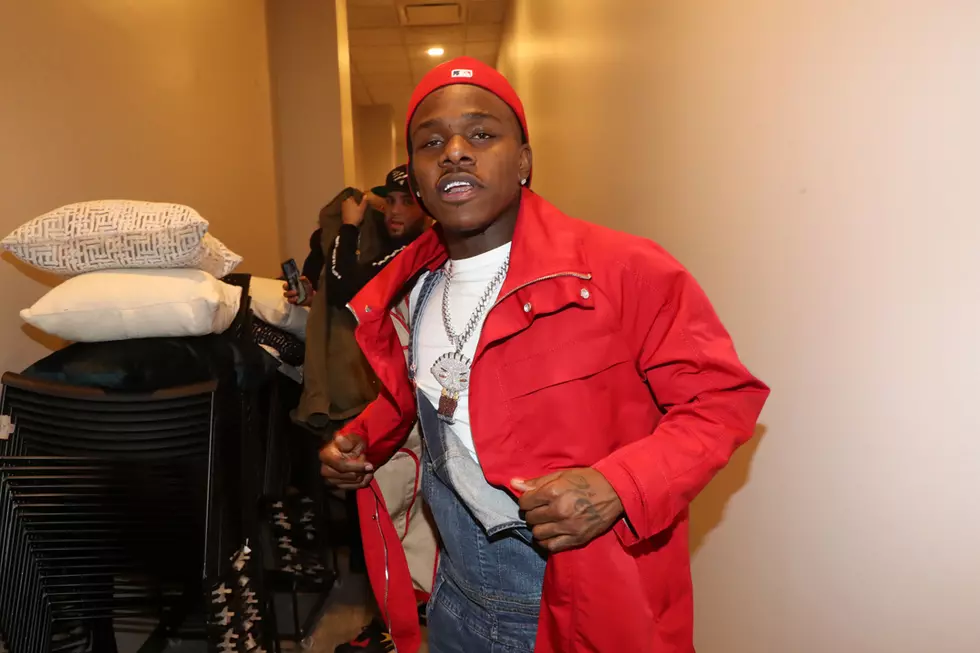 Rapper Attacked by DaBaby's Alleged Crew Is in Stable Condition: Report
Johnny Nunez, Getty Images
The rapper who suffered serious injuries during a vicious altercation with DaBaby's crew is now listed in stable condition, WCVB.com reports today (May 20).
Donald Saladin, who goes by the rap name Don Trag, was reportedly scheduled to open for DaBaby at Centro Nightclub in Lawrence, Mass., on Friday night (May 17). According to reports, Trag was trying to get a picture with the North Carolina rapper and was rebuffed by his crew. Things got ugly when Trag reportedly got upset and started insulting the DaBaby's security. Witnesses say he touched one of the rapper's crew during his flare-up, which resulted in a vicious attack by DaBaby's team.
In a TMZ video, you can see Trag getting roughed up by a large man, while others throw blows at him as well. One person can be seen kicking him in the head. DaBaby is seen in the background looking on but did not get involved in the beat down.
After the incident, Don Trag was rushed to the hospital where he suffered serious injuries to his head, face and ankle. Sources close to the situation said he was in a coma.
"What is most (important) to me, is just, I want my son to get better," Nerlande Saladin, Don Trag's mother, told WCVB.com. "I could've lost my son. I'm only 49, and I'm not ready to lose my children, none of them. That's why I'm always telling them, 'Don't do stuff that you're not supposed to do.'"
"To see someone beating your son in the head like that, use your foot to kick him -- how could you do this? That's the only thing I can ask them. Why? Why is it worth it?" she added.
One day after the incident, a member of DaBaby's security team posted an Instagram video of himself seemingly explaining why the assault happened.
"I went over there right, and the nigga stole on my ass bro, cut my goddamn nose," he says while pointing to a band-aid covering the bridge of his nose. "Nigga, I had to get on his ass."
Watch Don Trag's mother talk about her son and the injuries he suffered during the altercation below. See the alleged attacker's explanation for the beating beneath that.
Read 10 Wild Stories That Took Place During Hip-Hop Tours