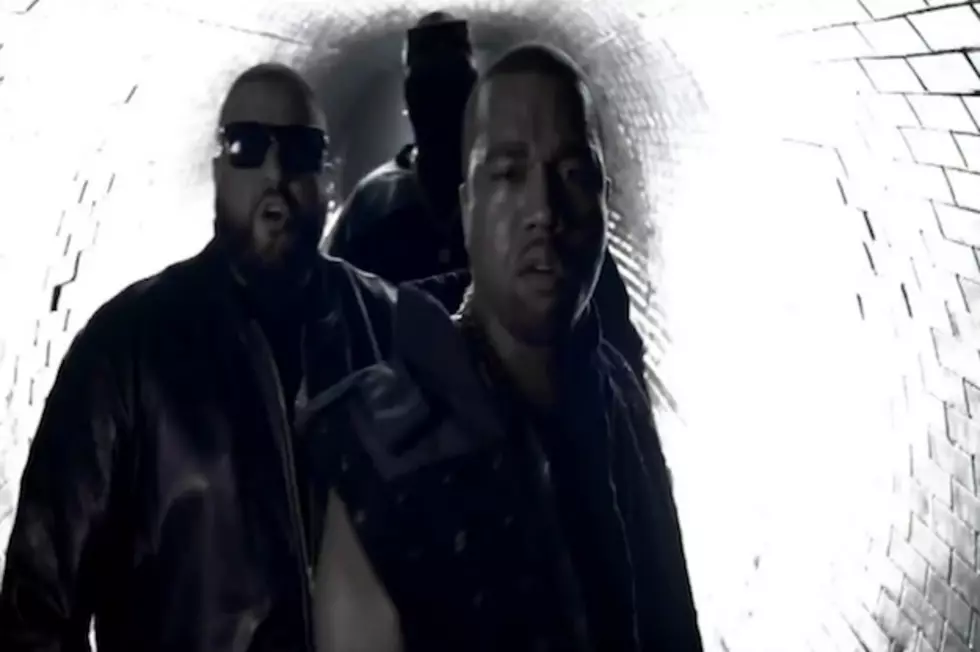 DJ Khaled, Kanye West, Rick Ross Get Trill in Haunting 'I Wish You Would / Cold' Video
YouTube
DJ Khaled gives us a two for one special with video for 'I Wish You Would / Cold' featuring Kanye West and Rick Ross. Directed by Hype Williams, the six-minute-long clip will make you dizzy because of the very, very shaky camera shots of Khaled, Yeezy and Rozay in a brick-layered tunnel.
It's also a spooky video with West performing completely in the dark aside from his glow-in-the-dark eyes. This might be a tactical move on Hype's part because BET is very strict when it comes to explicit lyrics in rap videos. Not to be outdone, Ross crazily shakes his head during in his segment, as if he's trying to prove he shake the best against Williams' trembling camera. We think Ross won that battle.
The clip then segues into a second music video by West for his track 'Cold' (Formerly 'Way Too Cold; and before that 'Theraflu'). The clip is slightly different from the previous visuals with Yeezy spitting his braggadocios rhymes in a glowing tunnel. The 'Throne' rapper also flipped his clothes — this time he's draped in gold chains and wearing a muscle T-shirt, pants and black Air Yeezy II sneakers. Don't blink or else you will miss a cameo from his perfect, uh, girlfriend Kim Kardashian.
DJ Khaled's star-packed album 'Kiss the Ring' will arrive in stores on Aug. 21.