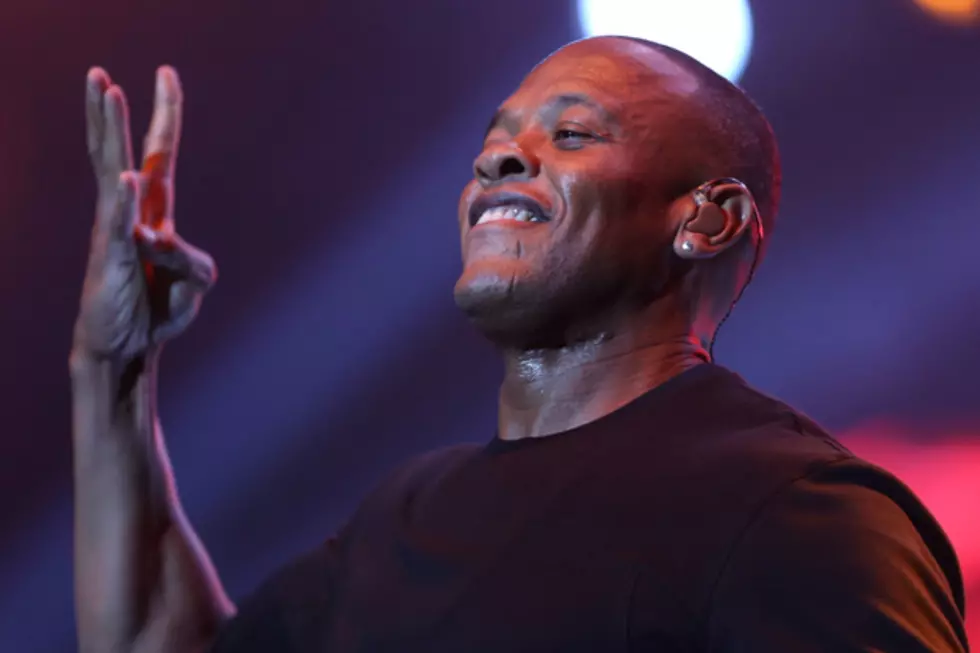 Dr. Dre's "Compton: A Soundtrack" First Week Sales May Shake the Industry
Chelsea Lauren, Getty Images
After 16 years since the release of his 1999 album 2001, Dr. Dre will release his latest project, Compton: A Soundtrack by Dr. Dre on August 7, and he may just break the record for most first week sales for Hip-Hop in 2015.
Dre's latest album will release exclusively to Apple Music, and according to Hits Daily Double the pre-orders alone will set Compton up to pull major number's well over 300,000 units in its first week, and that's not counting those who choose to purchase the album the day of it's release. This could possibly give him the leverage to have the best opening week in Hip-Hop for 2015, over releases from Drake, Kendrick Lamar, and Meek Mill.
In a recent interview Dre made the annoncement that he would be releasing his grand finale, Compton: A Soundtrack by Dr. Dre. According to Dre, when he was leaving the set for the N.W.A biopic "Straight Outta Compton," it inspired him to get back in the studio. As for Detox, Dre said you can forget about it ever happening. The reason? He just wasn't happy about the direction it was going in.
Compton: A Soundtrack by Dr. Dre boasts appearances from Eminem, Ice Cube, Kendrick Lamar, Snoop Dogg, The Game, and more.
According to The Verge, you will be able to live stream Dre's new album on Apple Music Thursday night, August 6, from 6 p.m. - 9 p.m.