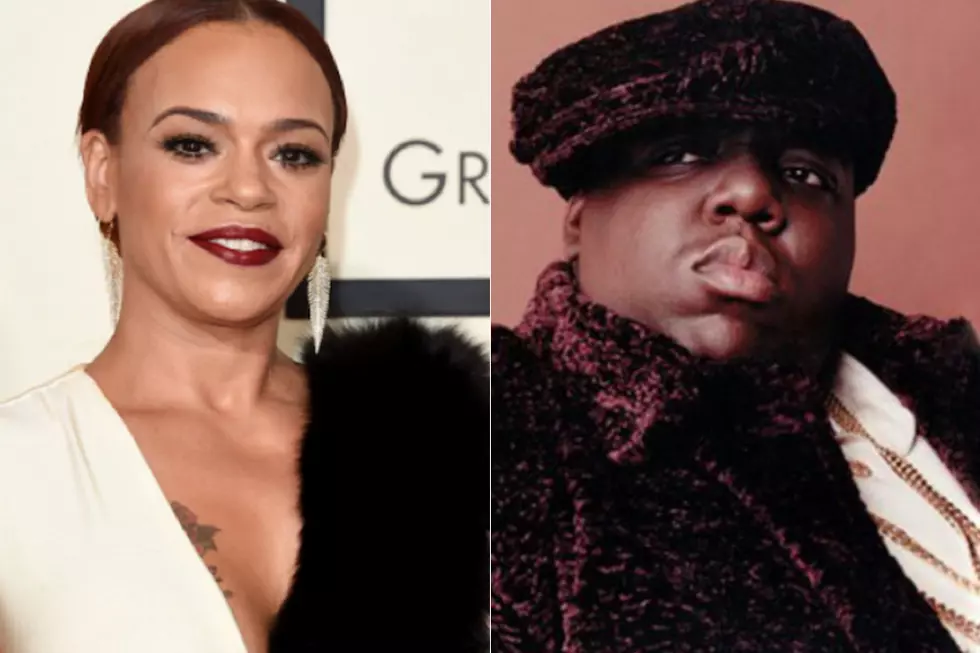 Faith Evans to Use Biggie Hologram to Promote Duets Album 'The King and I'
Jason Merritt / Facebook, Getty Images
Voletta Wallace has been very protective when it comes to running the estate of her son, The Notorious B.I.G. From using the late rapper's music for a Sprite commercial to licensing his songs for the 2009 biopic Notorious, Wallace has made sure the musical integrity of the Brooklyn rhymer remains intact.
"If I see something that's going to belittle his integrity or his memory, I won't do it," Wallace told Billboard. "It has to do with principles, morality and honesty."
Next up will be a duets album by Faith Evans called The King and I. The collection will feature remixes and unreleased verses from Biggie. To help promote the project, a Notorious B.I.G. hologram will be used for the first video of the lead single.
The new hologram also has the potential to be used in a live setting as well other visual applications. "Hypothetically, if a brand wanted to use it in a commercial, to sponsor a tour or an idea, if it was something in the neighborhood where he grew up or in a venue that was familiar to people or his lyrics - we're thinking from that perspective," said Biggie's former manager Wayne Barrow.
ARHT Media has secured the digital rights to recreate a Biggie hologram (or "Humagram") in his likeness. "What we're gonna start with is a video with the first single from The King & I then I think Faith wants to do a little tour," said ARHT Media founder Rene Bharti.
In addition to Evans' duets album with the legend, the R&B singer also completed a documentary featuring unseen footage of the late rapper at home and working in the studio.
Faith Evans' The King and I album is scheduled to hit stores in March 2017.