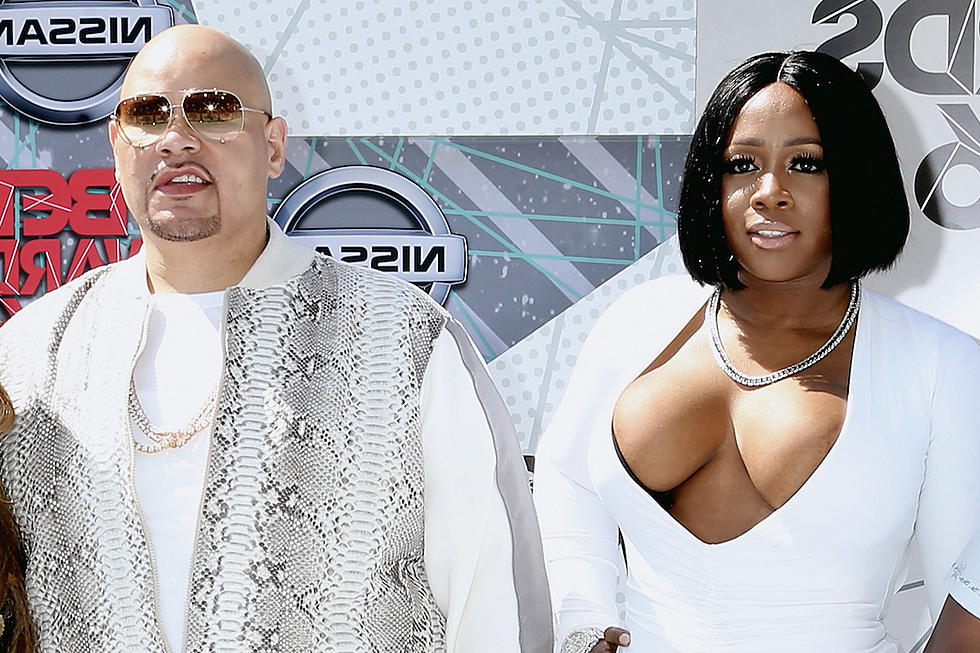 Fat Joe, Remy Ma and The-Dream Talk Sex and Love on New Song 'Heartbreak' [LISTEN]
Frederick M. Brown, Getty Images
After heating up radio with their smash hit "All The Way Up" and "Money Showers," Fat Joe and Remy Ma will drop their Plata O Plamo album on Feb. 17, and today (Feb 10) they released a brand new single.
The song is called "Heartbreak," featuring The-Dream, where both MCs talk about their respective relationships, while also telling their mates not to look anywhere else for companionship.
"You should leave the house for a moment / Lately I can't help but to notice / That he don't acknowledge you / Nah, he don't be out with you," Joe spits and he sings a little too.
Remy rhymes afterwards and talks about a night of passion between herself and her man.
"Want me out of my clothes? Turn the lights down / I wanna give it to you, I'm talking right now / Do you got a pillow? I need to bite down / I ain't ready to go, I'm spending nights now," she rhymes.
You can pre-order Plata O Plamo here and check out the new single "Heartbreak" below.
See 20 Rappers & Singers Yearbook Photos You Won't Believe