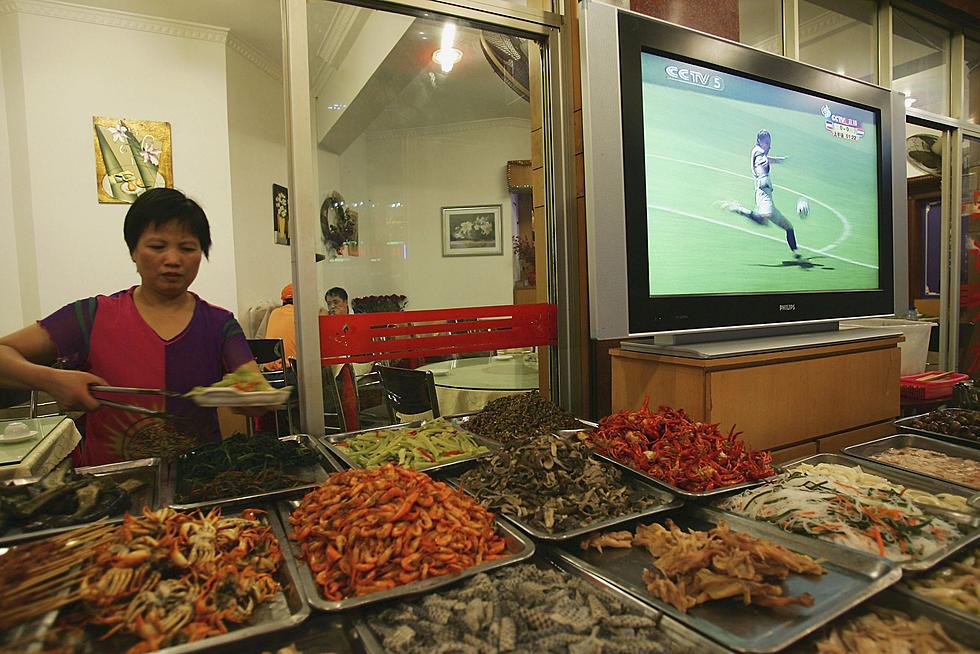 Female Gets Paid To Eat On Camera, And We Do It For Free [VIDEO]
Getty Images/China Photos
I am working with a trainer right now because one of my weaknesses is food. I love food, especially Pizza, Wings, the works. Ok let me stop before I actually make myself hungry again. This young lady from Korea loves to eat as well. As a matter of fact, she loves it so much that she gets paid to do it on camera. Check out the video below of the young lady who makes $9,000 a month doing so.
Korean Woman makes money eating on camera:
This is wild and the fact that folks actually want to pay just to watch her eat foods that they can't is amazing. I think I may be in the wrong occupation and may need to look at some other options.