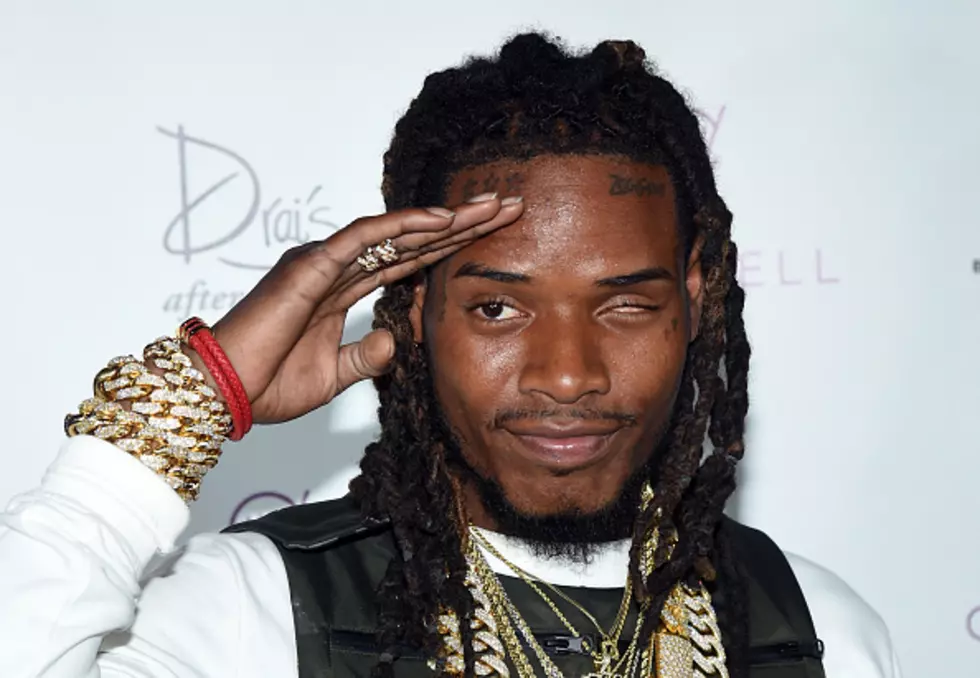 Fetty Wap Robbery Leads To Three People Being Shot – Tha Wire
Getty Images
Today in Tha Wire rapper/singer Fetty Wap was in his hometown last night and wound up being a victim of a robbery.  According TMZ the Trap Queen MC was at a Paterson, New Jersey deli, when somebody snatched his signature "1738" chain, and reportedly some cash as well.  FOX 5, reported that officials are investigating the crime and currently have one person in custody for now.
Fetty, whose real name is Willie Maxwell, was eating at the deli with a group of friends when he was robbed.  TMZ reported three people were shot in the incident, but the rap star was not injured.  However it's not clear as to if anyone in his entourage was or not. Police reportedly found two of the victims in the same vicinity of the deli. One had a bullet wound to the leg, another took a shot to the torso, while a third victim checked into Hackensack Medical Center to receive treatment for his injuries.   Their current condition is unknown.
TMZ initially broke the story and reported that Fetty's been in a long standing music feud, with a hometown rival by the name of Raheem Thomas.  Better known as Fuzz, the Jersey music CEO told the sites reporters Fetty was blackballing his Muscle Team artists from getting music deals, gigs or radio play.   Fuzz said he'd done a lot to help Wap get signed, and that it's gonna be hard for the rapper to move around safely in his own hometown because a lot of people have beef with him now.
Listen as Fuzz and tells TMZ how the beef between him and Fetty got popped off.
As for the deli robbery and shooting, authorities are saying Fuzz brought attention to himself when he took to Instagram and posted a pick of himself wearing Fetty's stolen chain.  Though he was more than happy to let everybody know he had it, the Muscle Team frontman claims he's not the one who jacked the chain.
As more details become available I will keep you posted.  For all things entertainment listen to Tha Wire on The People's Station 107 Jamz, twice a day every weekday.