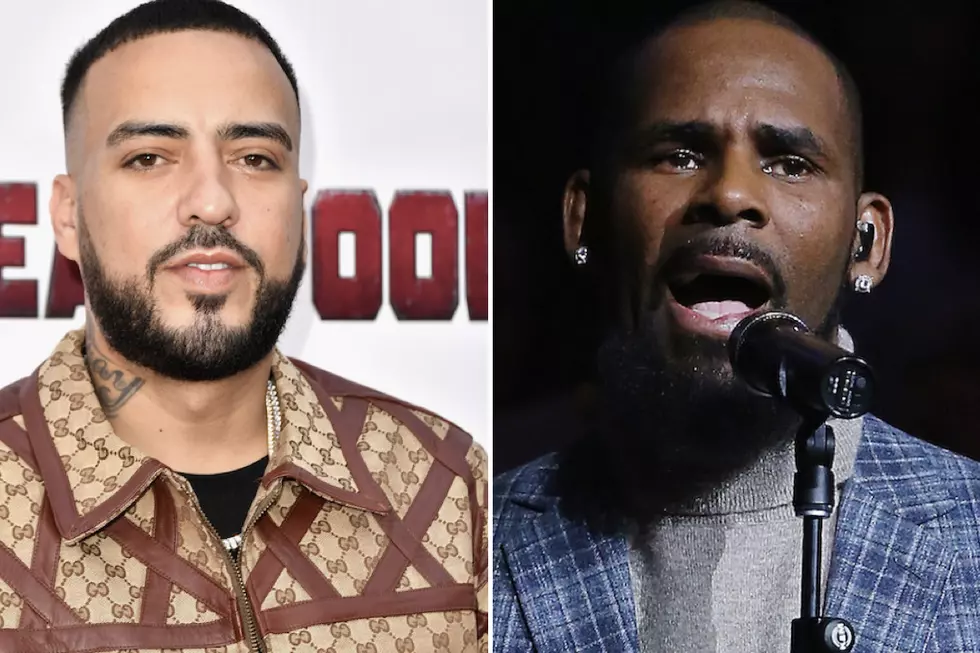 French Montana Insists His Heart Is With R. Kelly's Victims
Michael Loccisano / Al Bello, Getty Images (2)
On Sunday (Jan. 13), the "NASA" artist went on his Twitter account to clarify his statements. French insisted that his "heart is with the victims" and that he never thought that all of his musical idols would be caught up in so many scandals.
"Let me be clear. My heart is with the victims," he tweeted. "I never thought the people I looked up to as a kid, who sang and danced and gave me hope to become a superstar, would become drug addicts, child molestors [sic] and rapists. I am hoping we as a culture create better leaders. We need them."
This is in stark contrast to comments he made earlier today to TMZ. The 34-year-old rhymer told the outlet that he thinks the veteran singer should be able to enjoy his own R&B legacy in the face of the many sexual abuse allegations against him.
"[People] don't let nobody have their legendary moments," French explained. "Let [R. Kelly] have his legacy. Let somebody enjoy their legacy," he continued. "Whatever happened, happened. He fought in the court of law and won."
French is referring to R. Kelly's May 2008 trial after he was charged with 21 counts of child pornography. A jury eventually acquitted the singer of all charges on June 14, 2008.
The Bronx native then added that Kelly is being treated the same way Michael Jackson was treated when child abuse allegations were raised against him. "All the greats went down like that," he stated.
You can read French Montana's tweet below.
See 20 of Your Favorite Rappers Naming Their Favorite Rappers