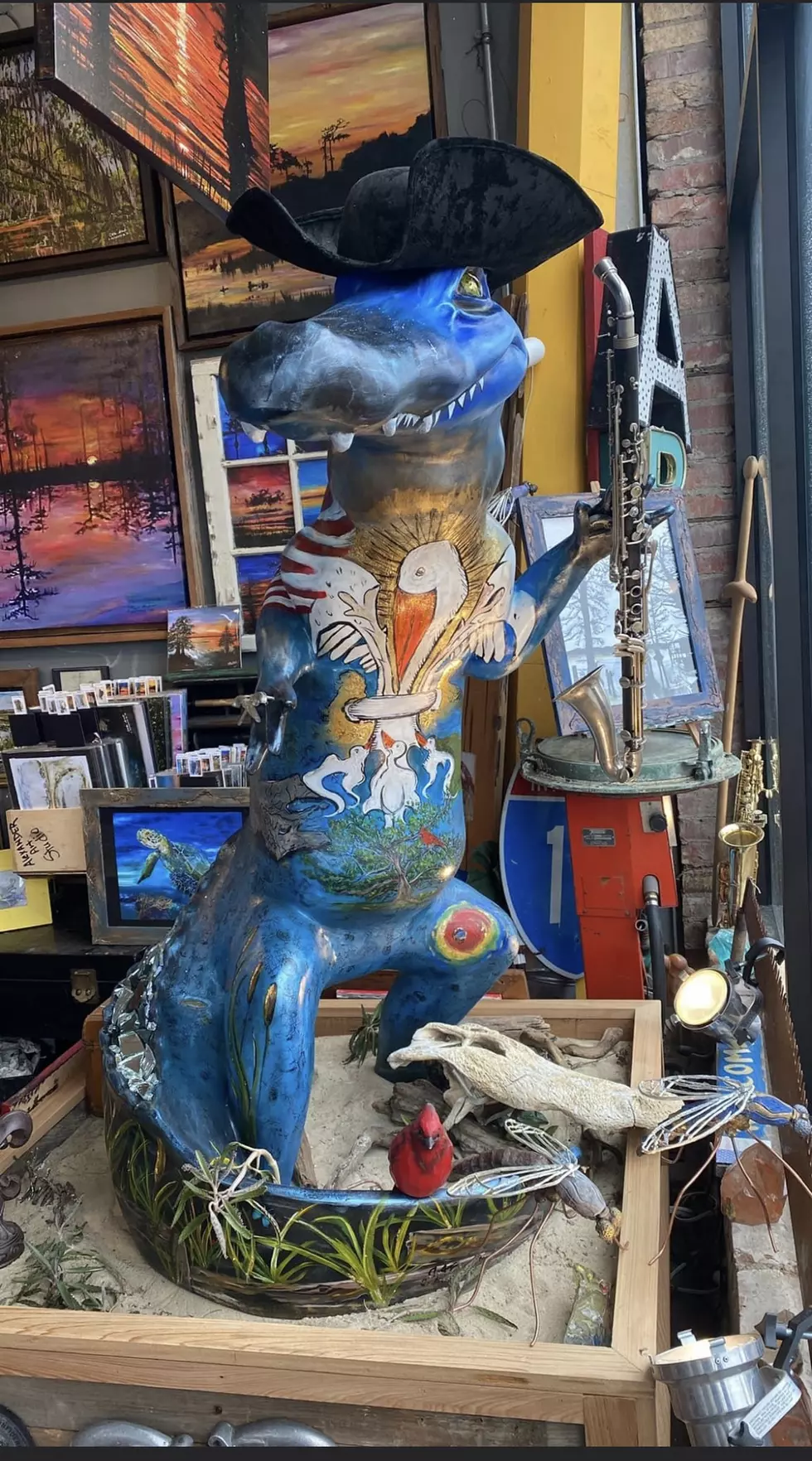 Gators On The Geaux Coming Back To Lake Charles
Photo provided by Beth Dawdy
It's been over 20 years since the Gators On The Geaux popped up all over Southwest Louisiana. You couldn't go anywhere in Lake Charles and Southwest Louisiana without seeing a Gator On The Geaux in front of a local business around town.
Well Lake Charles and Southwest Louisiana, it's coming back!  The Lake Charles Symphony is bringing back the Gators On The Geaux 2022 edition! The new edition of the Gators On The Geaux will have an updated look and will be transformed into unique works of art by local artists.
This is a fundraiser spearheaded by the Lake Charles Symphony and will be launched tonight in Lake Charles.  Lake Charles Symphony Executive Director said,
"After the hardship our region has faced over the past two, it seemed like the perfect time to bring back the Gators," said Beth Dawdy, Executive Director of the Lake Charles Symphony. "Gators on the Geaux showcases the culture and creativity of Southwest Louisiana in a really fun, engaging way."
The official launch for the new Gators on the Geaux campaign will take place tonight at the Comeback Party, Thursday, September 1, from 6:00 pm to 8:00 pm at the Paramount Room in downtown Lake Charles. The event will also include an alligator cook-off featuring local restaurants, music by Acoustic Pie, a Louisiana Table auction, giveaways, and so much more.
Tickets for the event tonight are available for purchase at www.lcsymphony.com. If you would purchase a Gator On The Geaux, there is currently an early bird special available and all you need to do is click this link www.lcsymphony.com/gators-on-the-geaux/ and get yours today!
The Gators on the Geaux fundraiser benefits the Lake Charles Symphony and is conducted in partnership with the Arts & Humanities Council of SWLA and Visit Lake Charles.
Beautiful Parks of Southwest Louisiana