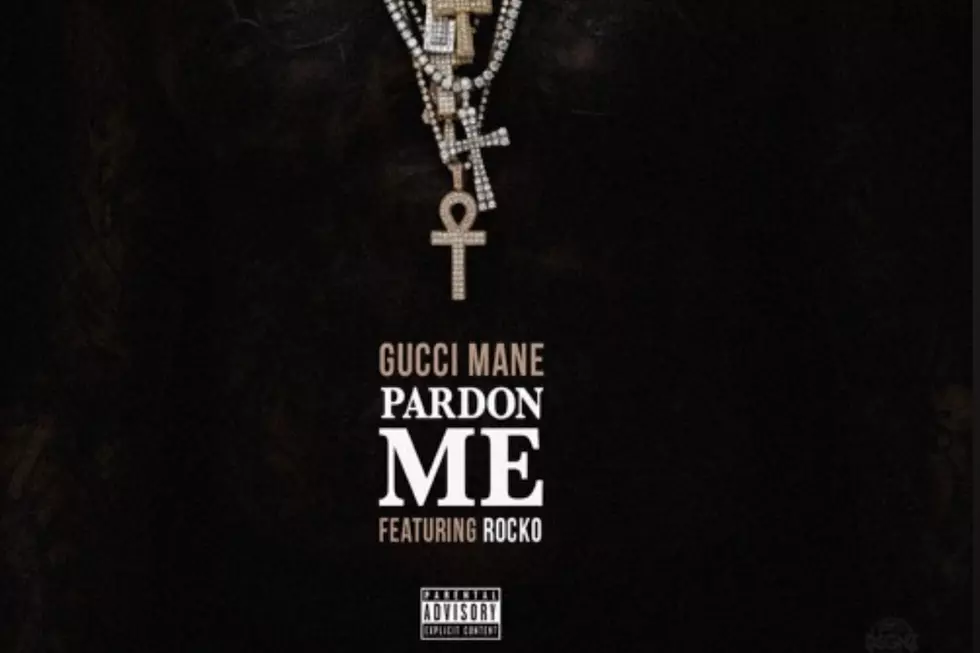 Gucci Mane and Rocko End their Feud With 'Pardon Me' [LISTEN]
Soundcloud
After a four-year beef, Gucci Mane and Rocko has put their differences aside and have teamed up on a new song called "Pardon Me."
The synth-heavy banger features the dynamic duo spitting luxury rhymes to their haters. The chorus tells the story as Rocko raps, "Life's about taking risks / I told my baby pray for me, I'm tryna be all I can be / Put my pants on just like you, so why you envy me? / I'm just tryna be all I can be / I'm tryin' to live out my dreams, if I offend you, pardon me / I'm just tryna be all I can be."
On his first verse, Guwop details his grind as a street corner boy and the risk he took while being a hustler. "Turned into a burglar and did a couple break-ins / Started as a corner boy, then turned into a kingpin / Walkin' in Magic lookin' like I robbed El Chapo / Hot damn Gucci, that's a cold-blooded Hublot / I can't even f--- with one hoe, I need two / And you ain't gotta call hoe, I don't need you," he raps.
Gucci and Rocko's feud started in 2013 after Guwop went on a vicious Twitter rant slamming Rocko. But last February, the two Atlanta rhymers ended their feud and posed together for a photo during former NFL quarterback Michael Vick's retirement party.
It's good to see two formidable MCs reach a peaceful resolution and focused on what's more important - getting this cheddar and making an impact in the rap game.
Check out the song above.