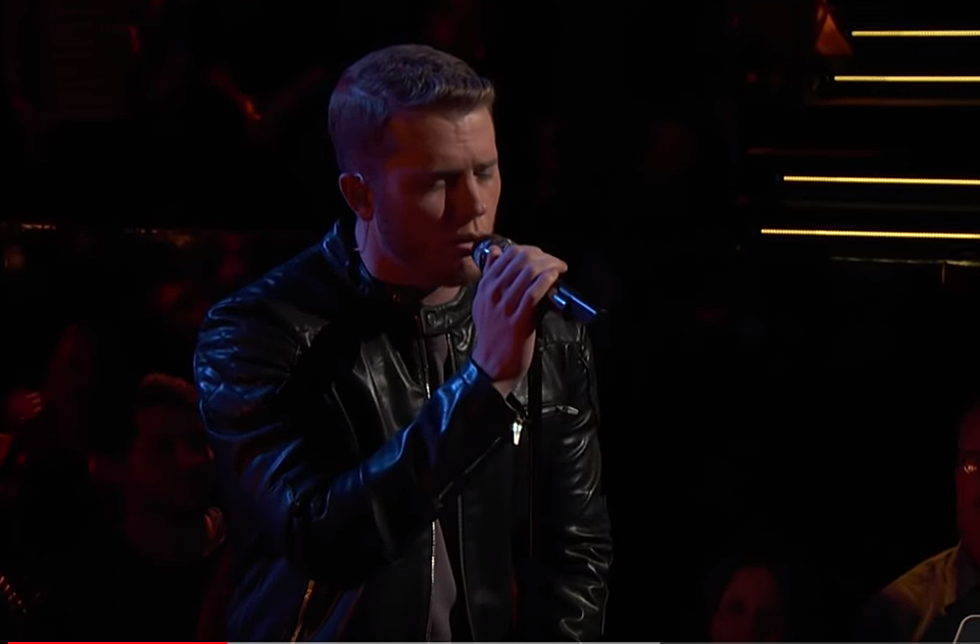 Gyth Rigdon Looking To Make Top 8 Tonight On 'The Voice'
Gyth Rigdon On The Voice (Youtube)
Last week, Gyth Rigdon vaulted into the top 13!  He did it in style by not only being the first artist called out to be saved but it was also announced that he was the most streamed artist of the top 24.
Gyth performed a classic Shenandoah song I Want To Be Loved Like That.  The video has been steamed on YouTube over 200,000 times.  Here is the performance in case you missed it.
Now tonight, Gyth will perform again looking to go from the Top 13 to the Top 8 but he will need your votes.  You can vote two ways.
What will Gyth sing tonight?  Well all we know is that the song will be more upbeat than what Gyth has sung in the past.  We have been sworn to secrecy but you will love the choice!
Tune in tonight starting at 7pm on NBC and make sure you get your votes in!