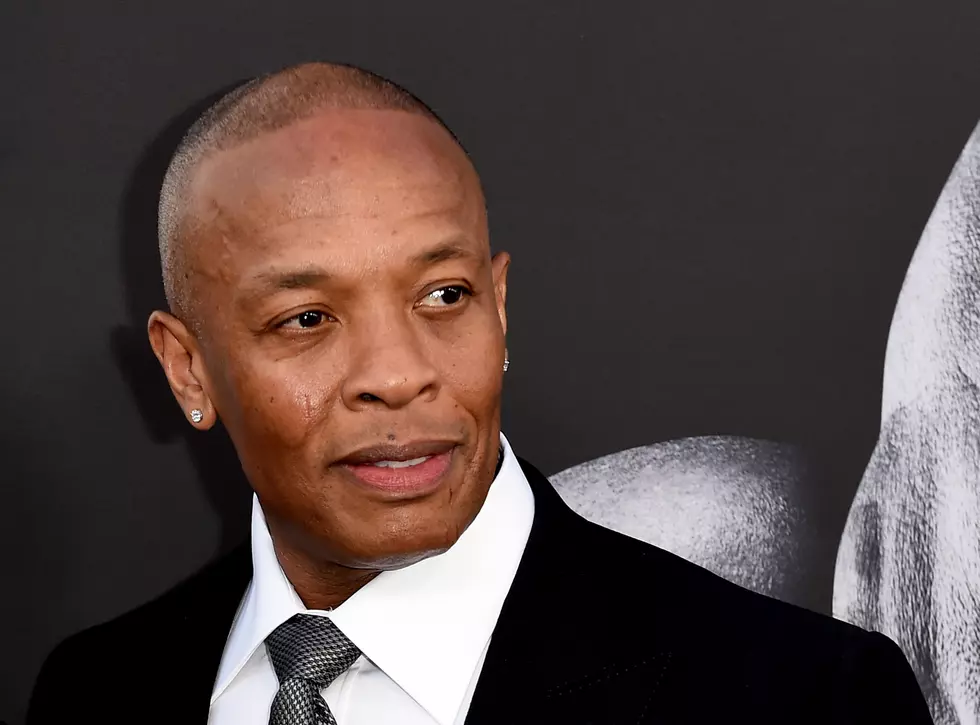 Kevin Winter, Getty Images
Today, Feb. 18, marks the 54th birthday of legendary music mogul, producer and rapper, Dr. Dre.
Born Andre Young in 1965, Dr. Dre was raised in Compton, CA, and got into music by becoming a DJ in L.A.'s club scene before joining the World Class Wreckin' Cru in the mid-80s. The rap legend then shot to new levels of fame in the early days of West Coast gangsta rap with his group, N.W.A, along side Ice Cube, Eazy-E, MC Ren and DJ Yella.
After N.W.A. disbanded, Dre dropped his 1992 debut solo album, The Chronic, which has been heralded by the hip-hop community as a culture-defining project. The Chronic spawned hit singles "Aint Nuthin But A G Thang" and "Let Me Ride", the second of which earned the Compton rapper a Grammy in 1994 for Best Rap Solo Performance.
After switching gears from MC and producer to mogul, Dre co-founded Death Row Records in 1991, and later went on to found Aftermath Entertainment in 1996, where he's overseen the careers of huge stars like Eminem, 50 Cent and Kendrick Lamar. To date, Dre's latest power play was selling his designer audio company, Beats Electronics, to Apple in 2014 for $3 billion, making him one of the most financially successful people in hip-hop history.
From there, Dre continued to ride high off of having the highest-grossing rap biopic of all time when Straight Outta Compton, the story of N.W.A, came out in theaters in August 2015. Then, in 2017, he released the Grammy award-winning documentary, The Defiant Ones, which details the personal lives and careers of The Doctor and his Beats partner and music legend, Jimmy Iovine.
Most recently, The Doc served as the executive producer and lead engineer on  Anderson .Paak's Oxnard LP, which dropped in November of 2018
See 65 Hip-Hop Albums Turning 20 in 2019