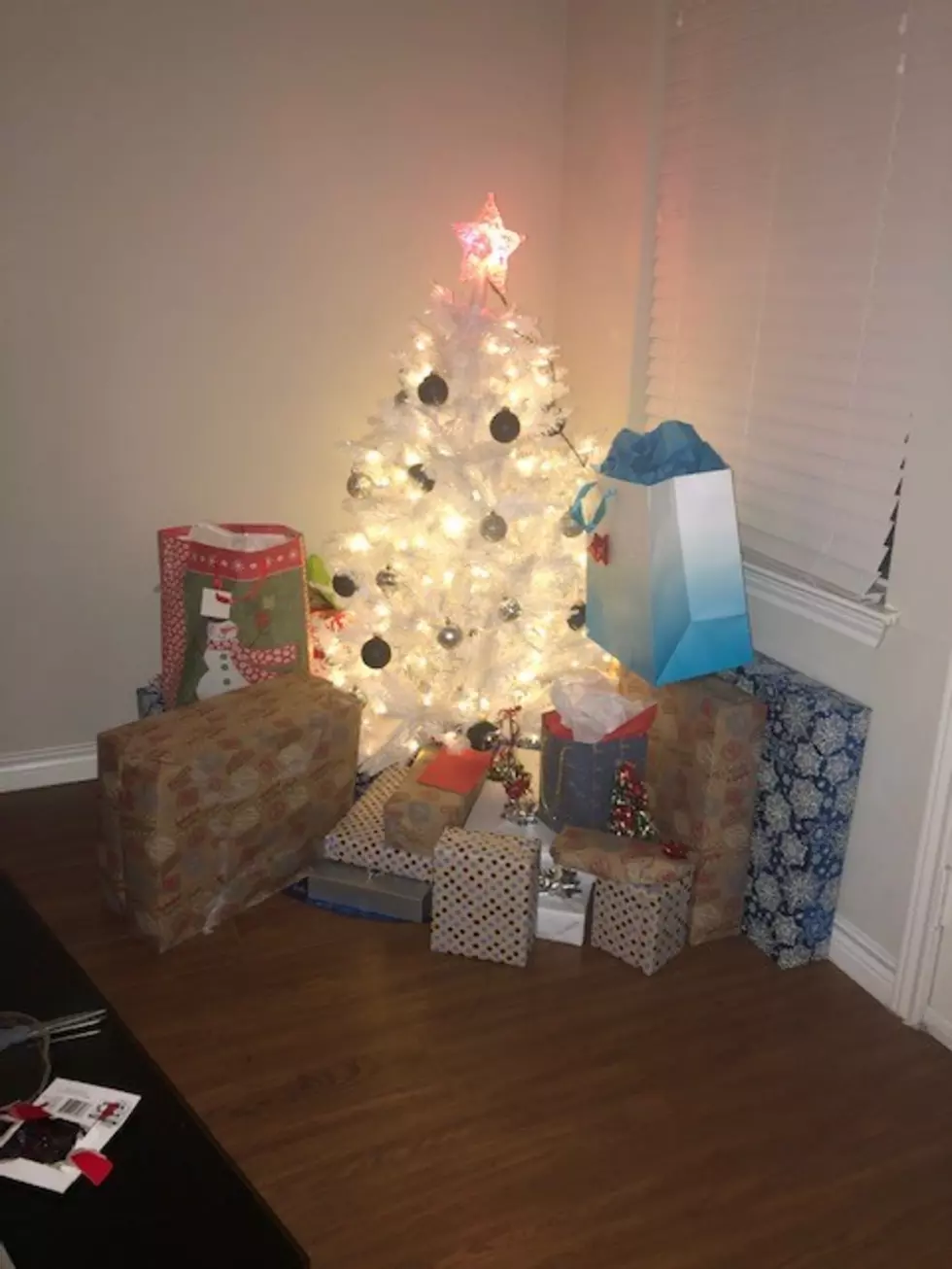 Here Are Some of Erik Tee's Favorite Christmas Songs
Erik Tee
It is that time of the year where normally family would get together and have a huge celebration. At the beginning of 2020, I think we can safely say the world has literally changed, and not for the better. We already had a taste of a minimized Thanksgiving where the families were doing Facetime with their loved ones.
Now we have to make the decision about Christmas as well. I come from a family of huggers and wanting to be all over one another. Unfortunately, we are not able to do that this year, especially when it comes to our loved ones. However, for me when it comes to Christmas, all I have to do is hear some of my favorite classics and it takes me back to my childhood.
Check out some of my favorite Christmas songs from back in the day and let's have a holly jolly good time together.
Chris Brown - This Christmas: This is really where Chris Brown shined for me. He already did his thing in the movie, but he was able to take the Donny Hathaway classic and make it his own. This is truly one of my favorite remakes out of all of the artists who have done a version, and that is hard for many to do.
Alexander O' Neal - My Gift To You: I remember playing this entire album when it was on vinyl back in Meridian at WQIC. However, this is one of my favorite joints off the album and from the lyrics to the production from Jimmy Jam and Terry Lewis, this is a straight classic. It was released in the '80s and still sounds great today.
Boyz To Men and Brian Mcknight - Let It Snow: Both Brian Mcknight and Boyz II Men are heavy with the vocals. At first, Brian produced the song for them and wasn't featured on the original. When it was reworked and he added his vocal, it only intensified the song even more. When I play this one on the radio, I know that it is Christmas time.
Bob Rivers - 12 Pains of Christmas: I remember growing up back at home and hearing this song on a local AM station. I didn't find out who it was by until I got older, and I still love to hear it now. I laugh every time I hear this song because I can just imagine some annoyed father trying to put up Christmas lights for his family. This is a gem for the holidays for sure.
Run D.M.C. - Christmas In Hollis: While I believe that Kurtis Blow may have released the first Christmas Rap song (which did major numbers), the fact that Run D.M.C. were at the peak of their careers when they released this song may have propelled the success. I remember watching the video and seeing the elf get in all kinds of trouble for messing with Santa's equipment in the video, which made for fun and laughter throughout the entire video. The song is one of my favorite Hip Hop Christmas joints and reminds us of how fun Christmas can be.
TLC - Sleigh Ride: R.I.P to Left Eye who, in her short time here on Earth, solidified her place in the music culture. Sleigh Ride was TLC's best Christmas song to me, as they released a couple. It's just an all  around fun song and the lyrics stay in the back of your mind hours after you here it.
Paul McCartney - A Wonderful Christmastime: This is another classic that I remember as a child. I always liked Paul McCartney during his time with The Beatles and even working with Michael Jackson, but this one was one of my favorites from him. It's just a fun and feel good kind of record that has memorable melodies and words the entire family can sing along with. This one is on repeat on my personal Christmas playlist.
The Temptations - Silent Night: Do I really need to talk about this one? Christmas just ain't the same without hearing this song during the holidays. Whether it's the on time harmonies or the deep voice of Melvin Franklin, The Temptations made this song their own. There are not many people who can do a remake so well that you forget the original. I believe we have it here. This song is on repeat as well on my playlist, and you will hear it on 107 Jamz and Magic 92.1 once a day.
Summer Walker - Santa Baby: While Summer Walker wasn't even a thought in her parents eyes when the original came out, she took this song and really added some sex appeal to it and embraced the song. This is a new song for Summer, but with the success she has had so far, what a way to finish out the year.
Mariah Carey - All I Want For Christmas: I just did a post about my friend Shae Nycole who did a bounce remake of this song and did a great job. But we have to pay homage to the originator, Mariah Carey. There is not much this young lady hasn't done, and this is probably one of the biggest Christmas songs in history. Almost everyone knows the melody and the words when this song comes on. This is another classic for Mariah Carey and a family favorite for most.
There are far too many other songs that didn't make the list but they are just as important to the Christmas holidays. I hope you all are able to enjoy this year, as it will be different. It is still a time to be thankful and truly embrace your loved ones as much as possible.
Enter your number to get our free mobile app
Great Christmas Toys