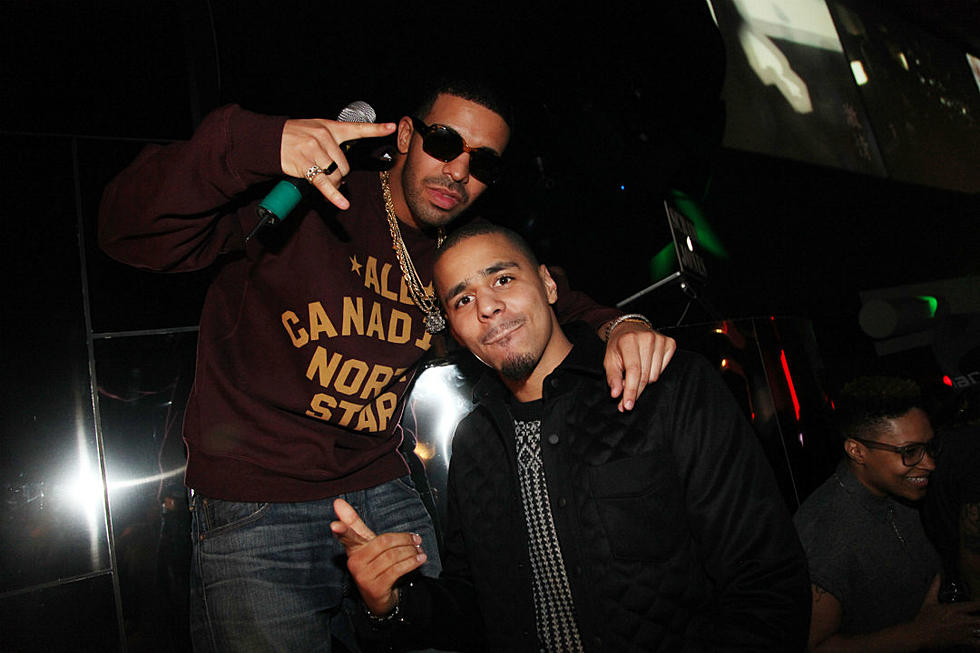 A History of Drake and J. Cole's Musical Relationship
Johnny Nunez, Getty Images
Where would the rap game be without Drake and J. Cole? Both rappers started their major label careers near the dawn of the decade, and both have gone on to become two of the biggest artists the genre has seen. While it'd be easy for these twin titans to engage in a rivalry, Aubrey and Jermaine have forged a friendship and mutual respect that remains 'til this day.
Drake and Cole formed a brotherhood while establishing themselves on the touring circuit. "Right now, it's a mutual respect, like 'I see what you're doing, you're killing the game, I'm a fan or whatever the case is,'" Cole told Vibe in April 2010. "We're both young and even though he's more established and has hits, he still doesn't have an album out. He still has to prep for that. So, we're not in the position to be best friends. We can save that for when we're both laid up and chilling, but right now we both have work to do."
Over the years, the two have bonded while ascending to the heights of rap greatness as they've appeared on a couple of tracks together, shared stages and have been spotted together on multiple occasions. In December, the two rappers were seen kicking it in Los Angeles, sparking rumors that a new collab is afoot. The speculation was recently confirmed by Drizzy on his Assassination Vacation tour.
With the two rappers currently working on new material for the first time in more than half a decade, XXL chronicles Drake and J. Cole's musical relationship.