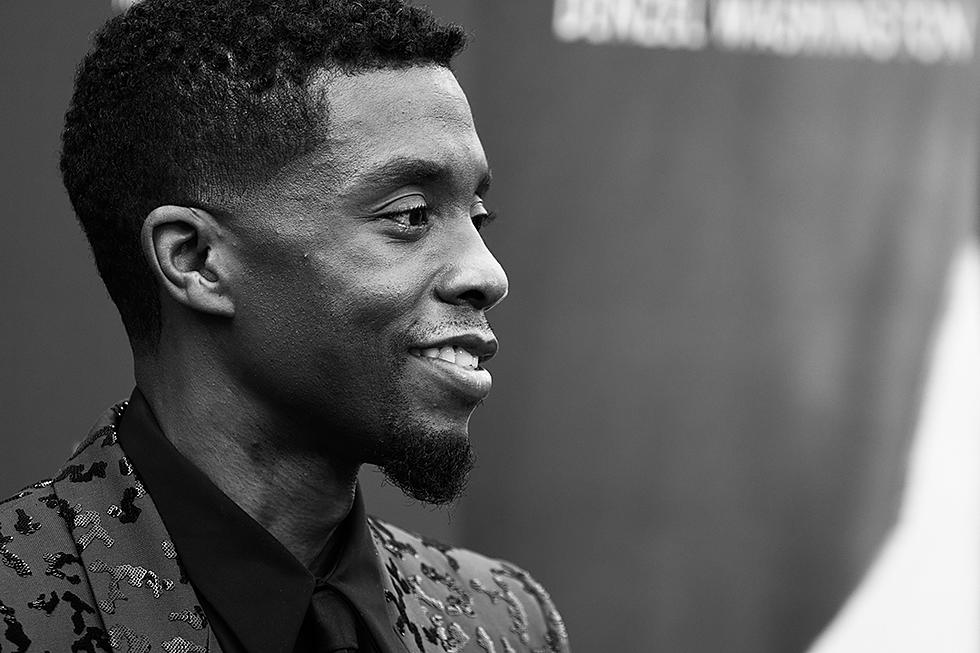 Howard University Names Fine Arts Building After Chadwick Boseman
Rich Fury/Getty Images
The legacy of the late, great Chadwick Boseman will live on forever at Howard University.
The beloved writer, director, and actor graduated from Howard U in 2000 with a Bachelor of Fine Arts in directing, after which his career skyrocketed with a series of plays and movies.
Boseman was even awarded for his playwriting skills for his first play, Deep Azure. It wasn't long before he transitioned to the big screen, landing his first major role in 2013 as baseball legend, Jackie Robinson, in 42. 
His amazing star only got brighter with him staring in two more biographical films, as James Brown in the 2014 flick Get on Up, and in 2017 as the iconic lawyer/Supreme Court Justice, Thurgood Marshall, in Marshall. Then, of course, he made history and reached international fame as the Black Panther.
His last film Ma Rainey's Black Bottom, released the same year of his untimely death. Chadwick Boseman was suffering and no one knew. He waged a four-year battle with colon cancer and died August 28, 2020 in the prime of his life at age 43. It still stings to think about.
He meant a lot to the world, and his death was earth shattering. There will simply never be another King T'Challa because there will never be another Chadwick Boseman. To think he filmed most of those movies back to back, from 2016 when he was diagnosed, to 2020 while secretly fighting for his life.
God bless and keep him. One thing is for sure, he made his mark. It is for all of those reasons and more that Howard's fine arts building will bear his name forever.
LOOK: Here are the biggest HBCUs in America
More than 100 historically Black colleges and universities are designated by the U.S. Department of Education,
meeting the definition
of a school "established prior to 1964, whose principal mission was, and is, the education of black Americans."
StudySoup
compiled the 20 largest historically Black colleges and universities in the nation, based on 2021 data from the U.S. Department of Education's
National Center for Education Statistics
. Each HBCU on this list is a four-year institution, and the schools are ranked by the total student enrollment.