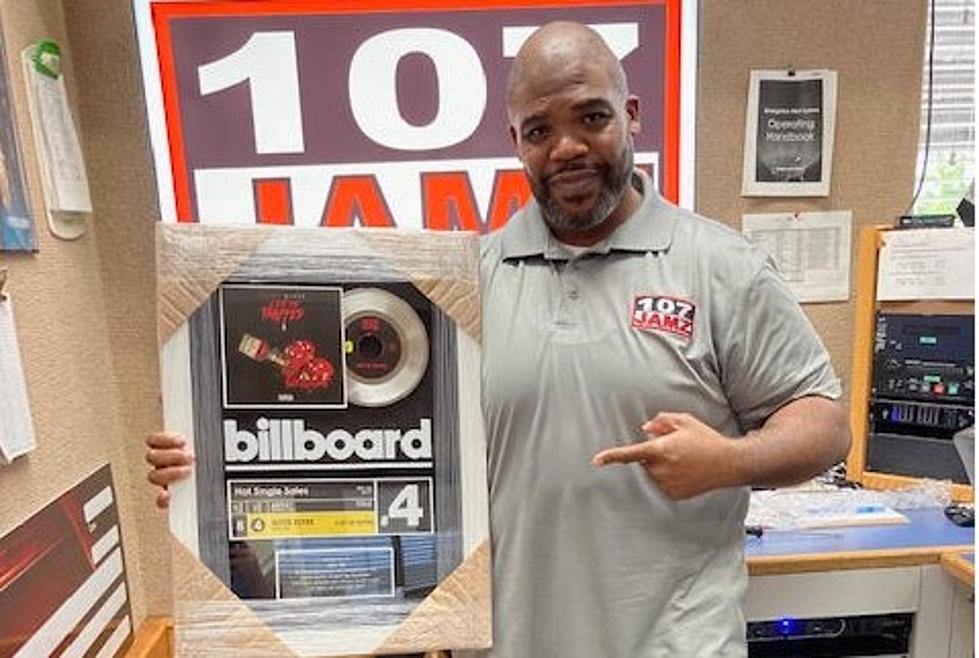 I Received My First Artist Plaque in My Career
Patrick Frey
I have been in radio for well over thirty years now, and while I love what I do, I have to admit it feels good to be shown appreciation, whether it's from a commercial I did and the client says they've seen results from it or if someone calls me about something I posted on social media and how it affected their day. However, in all of my years in radio, a plaque on the wall is something I have never received.
Well, all of that changed yesterday. I received this box in the mail and to my surprise, it was a plaque from Alyze Elyse,  an artist and actress I met several years ago. The plaque was for her single, U Got Me Trapped, which was released during that time. I remember the day she came down for an interview and we talked about not only her music, but also her budding movie career. What really stuck me was that she was creating and writing her own movies. I was also a part of one of the movies myself, which I was truly appreciative of.
She currently has a new series on Amazon Prime called Blame, and she is also working on more movies and music as we speak. Honestly, while no one owes me anything, it really feels good to get a token of appreciation. Be on the lookout for more music and projects coming from Alyze soon, and I hope I can get her back in the studio again so we can talk about what she has going on. (I think this time I may also be ready for a speaking role.)
Thanks to Alyze Elyse, Jerrell Crump, and the entire Soul City movement for the plaque and for remembering those who showed love.
LOOK: 50 essential civil rights speeches
Many of the speakers had a lifetime commitment to human rights, but one tried to silence an activist lobbying for voting rights, before later signing off on major civil rights legislation. Several fought for freedom for more than one oppressed group.
Keep reading to discover 50 essential civil rights speeches.