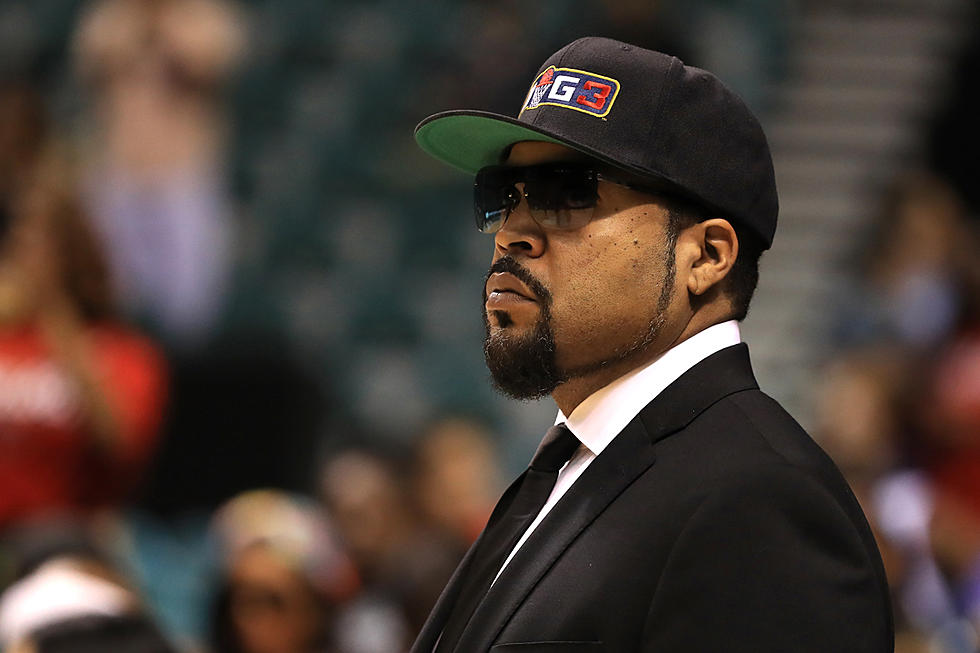 Ice Cube May Take His Basketball League to China
Sean M. Haffey , Getty Images
Since its arrival late last year, Ice Cube has kept the ball rolling with his competitive three-on-three basketball league, the BIG3. Now, it appears as though the rap vet has his sights set on taking the tournament overseas, TMZ Sports reports.
Ice Cube is reportedly in Beijing at the moment as part of a three-day conference to announce that the league will play exhibition games in China. Apparently, after the upcoming BIG3 season concludes, each of the players and coaches will embark on their journey to Asia to face athletes in China's 3-on-3 league, the JYB, founded by Taiwanese star Jay Chou.
However, this is apparently only the first course of action for the two-fold plan. The former NWA frontman, as well as the league's commissioner Clyde Drexler, are reportedly also in talks to expand the BIG3 League to include an entire division in China. While neither parties have yet to confirm nor deny the potential business venture, Ice Cube is reportedly optimistic it will all come to fruition.
Since it's establishment last year, Cube's BIG3 league has faced quite a few hiccups including a billion-dollar defamation lawsuit. But, perhaps this new venture overseas will be prove to be worthwhile.
Take a look at Ice Cube discussing the expansion of BIG3 below.
See New Music Releases for June 2018