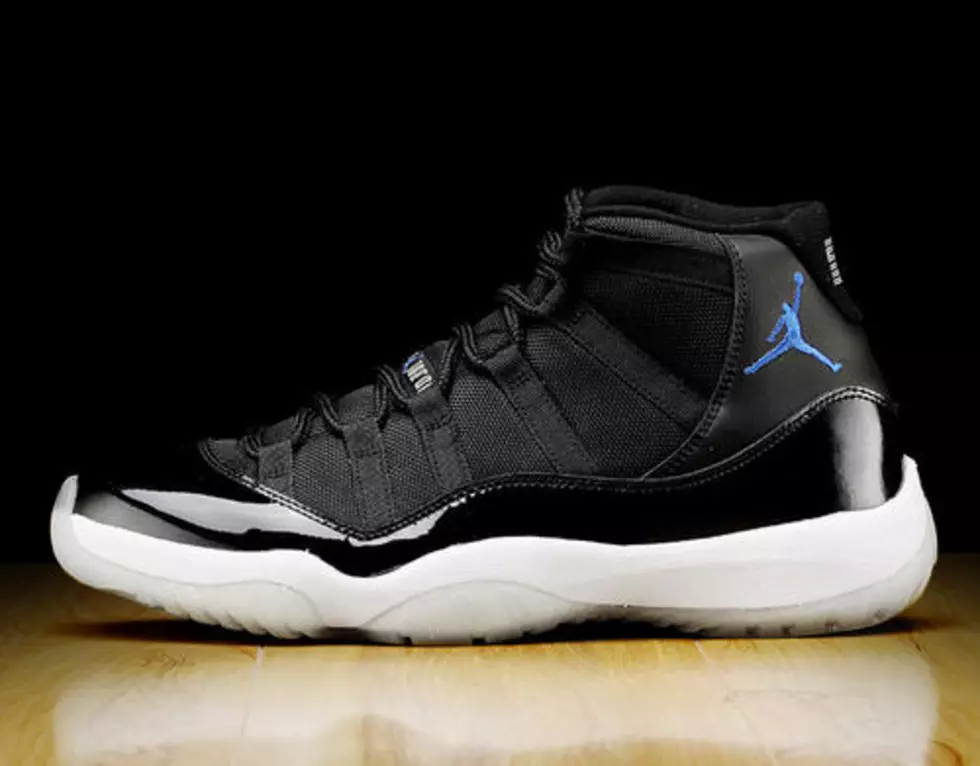 Iconic "Space Jam" Air Jordan 11 To Drop In December – Tha Wire [VIDEO]
Space Jam Jordan 11 - SBD via YouTube
Today in Tha Wire sneakerheads will be flocking to every Air Jordan retailer in the nation this December.  According to reports 2016 is gonna be a huge your for the Jordan Brand. From what's being said the shoe giant is releasing two classic Air Jordans at the end of the year, the True Blue 3's and the Space Jam Air Jordan 11!  First and foremost the limited edition True Blue will drop in November. The exact date is a bit shaky and unclear, so keep your ears peeled for more details coming real soon.  Also in honor of the 20th anniversary of the movie, Space Jam, Nike and the Jordan Brand will re-launch the iconic black and blue Air Jordan 11 for the first time since 2009.
So what's all the hype? The Space Jam Air Jordan 11 was inspired by one of the biggest seasons in Chicago Bulls history in 1995.  Michael Jordan and the Bulls went 72 - 10 that year and he named MVP four times for the Finals, regular season, the all-star game and his fourth NBA championship.  They were designed by the famous tennis shoe maker Tinker, feature the "Space Jam" colorway and were worn by the legendary basketball player in the movie.  So not only do they have a phenomenal story line behind their design, but they were MJ and Tinker's favorite shoe.
Below peep the classic Space Jam Air Jordan 11 commercial, an unboxing of the True Blue and Space Jam 11 to get a closer look and for a special treat every Air Jordan commercial Michael Jordan ever did.
For a final note the 2016 remastered Jordan 11s will feature the rare #45 on the heel, in place of the original #23. Which is pretty nice actually, especially if you already have the original ones. The Space Jam Jordan 11 will carry a price tag of $220 and drops on December 23, 2016.  If you wanna chance to cop one of the most famous tennis shoes of all time.  On that day be prepared to stand, sit or sleep in the longest line you've ever seen in your life.  Below is video filmed by UGK legend, Bun B, showing sneakerheads in Houston trying to buy a pair at the Galleria the last time the Jordan 11's were being sold on December 22, 2009.
Have fun! In the meantime for the best in entertainment news, listen to Tha Wire at 12:50 p.m. and 3:35 p.m. every weekday on The Peoples Station 107 Jamz.