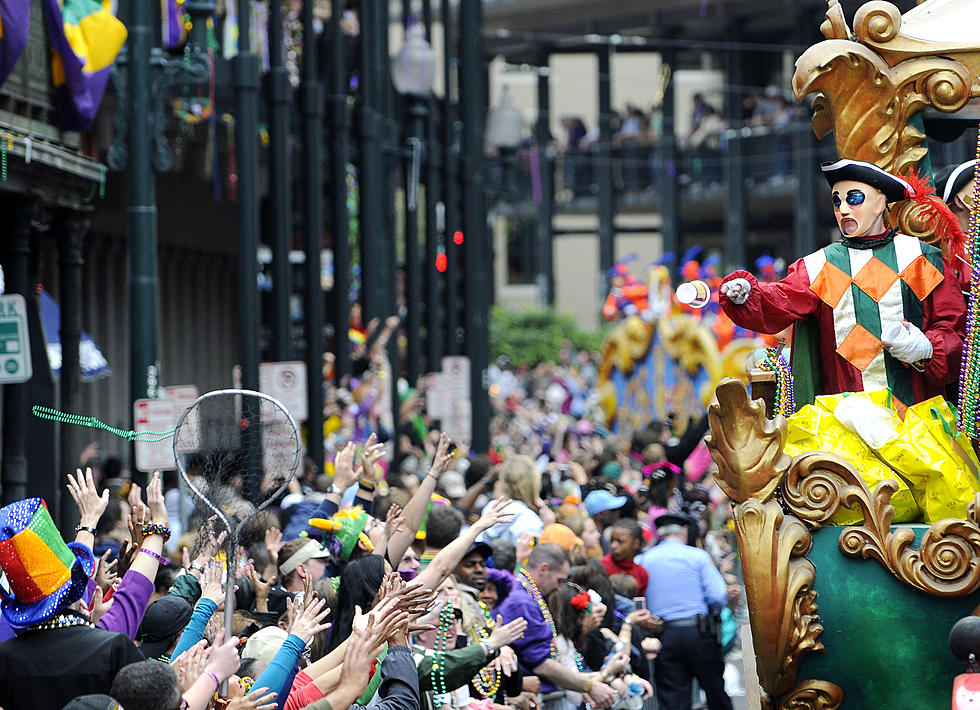 Imperial Calcasieu Museum Announces Mardi Gras Museum Exhibit In Lake Charles
Getty Images
As we approach Christmas, get ready as we are heading into Mardi Gras season. This is the time where some of the best Krewes and biggest and priciest outfits are bought for several Mardi Gras events that will be taking place in Lake Charles.
There will be an opening reception on Wednesday, January 5 from 6 to 8:30. The opening night is going to feature cake tasting, live music, and more. The event is free and open to the public. All of the Mardi Gras Krewes are welcome to come.
The exhibit is gonna be on loan from the Mardi Gras Museum of the Imperial Calcasieu from Wednesday, Jan. 5 to Sunday, March 27. You will experience the finest of Southwest Louisiana historical Mardi Gras Culture. The museum hours are Wed Through Saturday from 10 a.m. to 6 p.m, and Sunday from 1 p.m. to 4 p.m. If you need additional information call 337-439-3797, email info@imperialcalcasieumuseum.org, or visit our website imperialcalcasieumuseum.org.
ALSO SEE: 30 Most Decade-Defining Memes