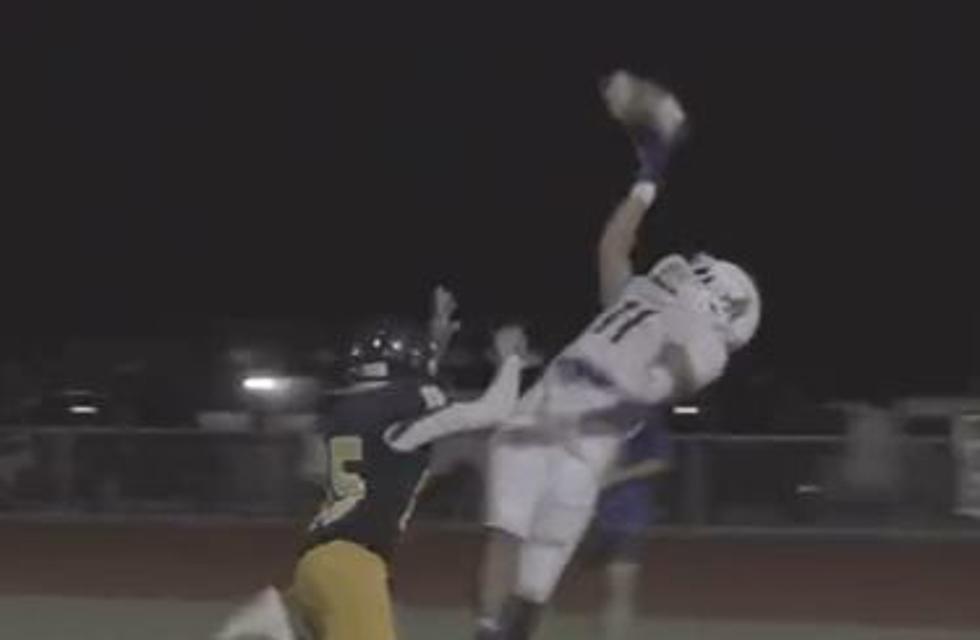 Louisiana High School Football Player Makes UNBELIEVABLE Catch [VIDEO]
Photo from Video
Football is officially back across the State of Louisiana, and a Louisiana player made the most of it by making an UNREAL catch during Week One, We've got the video!
Here in Louisiana, we've seen some of our own make insane grabs, even on the highest level...Most notably, when Odell Beckham Jr., who was born and raised in Baton Rouge, La, made the UNBELIEVABLE grab on Sunday Night Football for the New York Giants.
Another incredible grab in recent memory, was the TREMENDOUS grab from Thadeus Moss during the 2019 LSU/Alabama game when Moss, the son of Randy Moss, had to catch the ball and make sure his feet were in bounds before falling to the ground.
Well, this HIGH SCHOOL athlete may have them all beat...
First, we'll set the scene for you... This unbelievable catch was actually made down in Carencro, as the Alexandria Senior High School Trojans, aka ASH, were taking on the Carencro Bears during a Week One matchup.
The ASH Trojans were driving down the field looking to score a Touchdown when the Quarterback lofted a pass towards the corner of the endzone and target Amyrion Mingo made an UNBELIEVABLE diving ONE-HANDED catch!
This footage is from KALB out of Alexandria...
Here is the shot that was posted on Mingo's X page (Twitter)
Top Comedians When You Need a Laugh