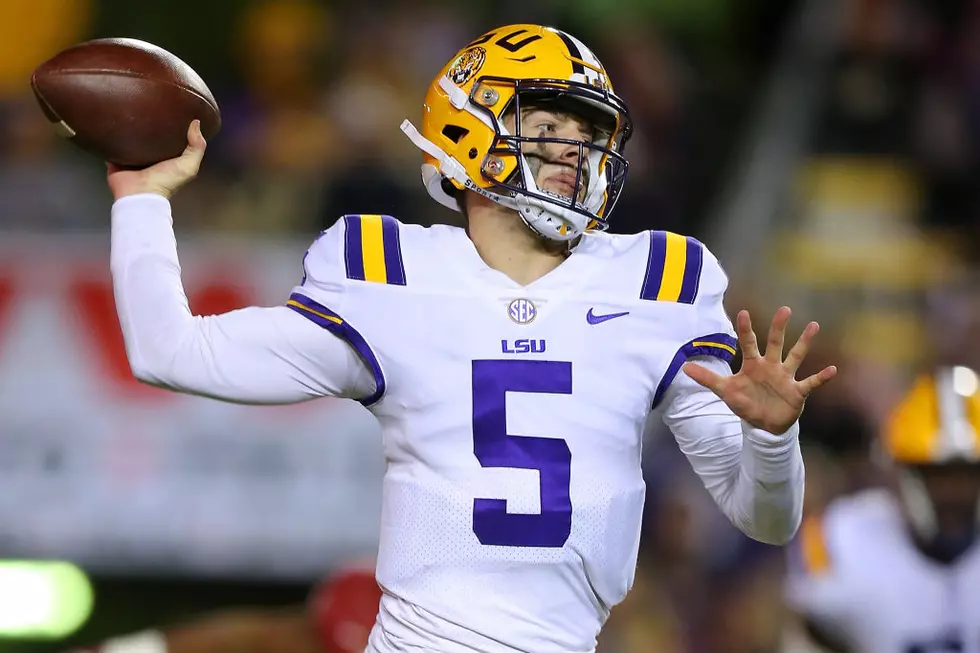 LSU vs Arkansas Game Time Announced For Week Four
Getty Images
The LSU Tigers are slated to take on the Arkansas Razorbacks in Tiger Stadium in Week Four, and the SEC officially announced the time the game will be at...
The LSU Tigers are coming off a drumming of Grambling State on Saturday where the Tigers were victorious 72-10. The Arkansas Razorbacks defeated Kent State 28-6. This week, LSU heads to Starkville to face Mississippi State at 11 a.m. CT on ESPN while Arkansas hosts BYU at 6:30 p.m. CT on ESPN2.
The Tigers had no trouble defeating Grambling State in their Home Opener on Saturday as the Tigers would open up the game scoring on their first TEN possessions of the Football Game. Brian Kelly spoke about his offense on Saturday after the game:
"To have 10 straight possessions to score in this game, when someone doesn't want you to score, is really hard. You have to have focus, an attention to detail, playmakers."
The Tigers and the Razorbacks will be meeting up for Saturday Night in Death Valley on September 23rd, as the SEC has announced that LSU/Arkansas will be played at 6:00 and will air on the network's main network, ESPN.
The Tigers are heading to take on Mississippi State in Week Three, LSU is currently 1-1 with an Opening Weekend loss to Florida State, and then beating Grambling State in Week 2.
How To Watch:
When: Saturday, September 23rd
Time: 6 p.m. Central
TV: ESPN
Top Ten Louisiana Cities To Retire In