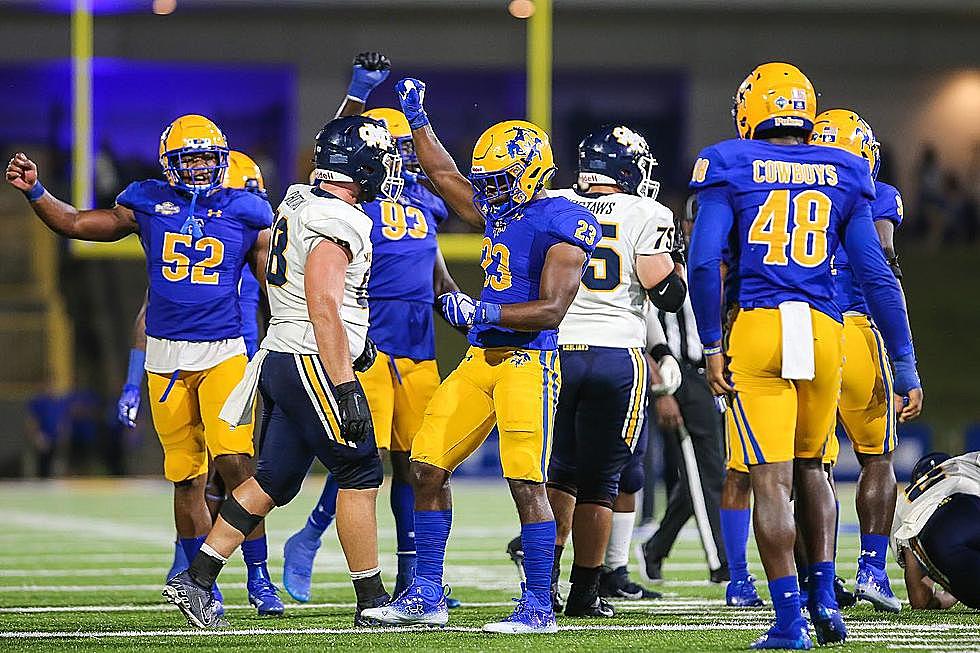 Tickets For McNeese Football Home Games To Go On Sale Next Week
McNeese State University
Football season is just a few short weeks away and the McNeese Cowboys are gearing up for a new season. The Pokes will open their season on September 2nd vs Tarleton State in Cowboy Stadium!
In 2022, the Pokes finished with a 4-7 overall record under first-year Head Coach Gary Goff. The Cowboys are looking forward to a fun and exciting second season for Coach Goff and the Cowboys.
The Cowboys have some high-profile games including the Pokes making the trip to take on a SEC Opponent in the Florida Gators. This will be just the fifth time in program history. This will be the first-ever meeting between the Cowboys and the Gators. As we reported a while back, you will not be able to purchase tickets for McNeese/Florida through McNeese, you will do so through the Florida Ticket Office.
If you are wanting to catch some of the action at Cowboy Stadium this year, you will be able to start your anticipation a little sooner than Week 1 as single-game tickets are set to go on sale next week!
You can purchase single-game tickets beginning Tuesday, August 1st at 9:00 in the morning. If you are wanting to purchase tickets, you can visit the McNeese Ticket Website by CLICKING HERE. For COMPLETE Ticket information CLICK HERE.
2023 McNeese Football Schedule

September 2nd - Tarleton State @ McNeese
September 9th – McNeese @ Florida
September 16th – McNeese @ Alcorn State
September 23rd – McNeese @ Eastern Illinois
September 30th – Nicholls @ McNeese
October 7th – McNeese @ Texas A&M-Commerce
October 14th – BYE
October 21st – Incarnate Word @ McNeese
October 28th – Northwestern State @ McNeese
November 4th – McNeese @ Southeastern
November 11th – Houston Christian @ McNeese
November 18th – McNeese @ Lamar
Famous McNeese Alumni