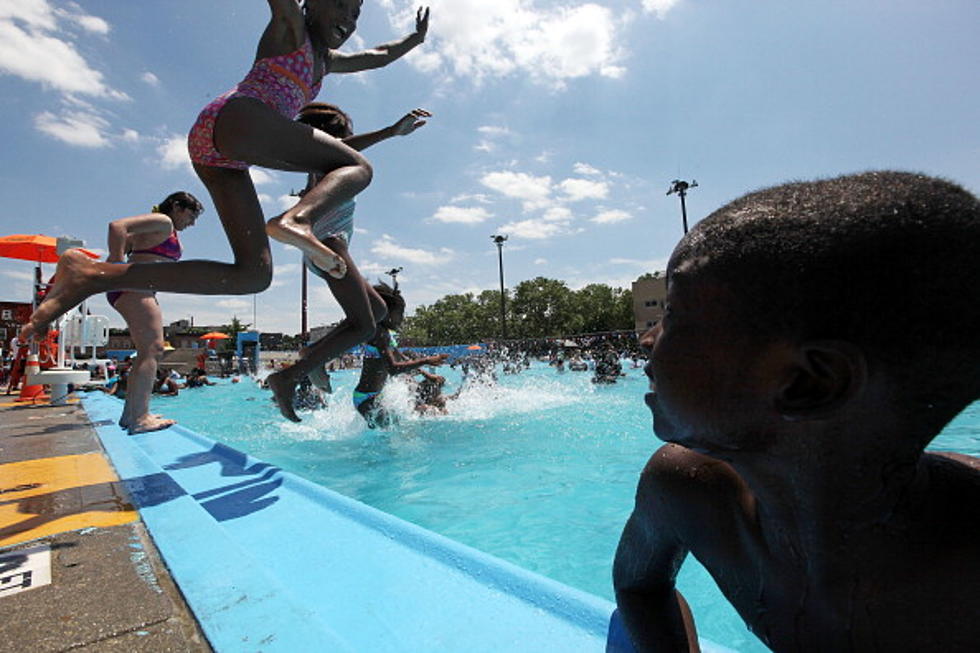 Phillips 66 2023 Make-A-Splash Tour In Lake Charles & Sulphur
Getty Images
Water safety is essential, especially in SWLA, where we are surrounded by water. May is National Water Safety Month and the perfect time to remind everyone that knowing how to swim is the first defense against unnecessary drownings. Sadly, in the U.S. alone the #1 cause of death in children ages 1-4 according to the CDC.
In a state known as the "Sportsmen Paradise," boating, fishing, crabbing, and shrimping are a way of life. However, many Louisianians who participate in water-related activities don't know how to swim or fail to practice water safety and don't wear a lifejacket.
Did you know formal swimming lessons decrease the risk of children drowning by 88%? According to the Centers for Disease Control and Prevention (CDC),
Each year, about 3,500 people die due to drowning, and nearly 25% of them are children under 14 years old. This issue is particularly severe in ethnically diverse communities, where the drowning rate is almost three times higher than the national average.
USA Swimming Foundation announced the Make a Splash Tour 2023, presented by Phillips 66, is coming to Lake Charles and Sulphur on May 5 (locations listed below!) The goal is to eliminate accidental drownings by promoting water safety education. Make plans to attend, plus
!
Make a Splash Tour is celebrating its 15th anniversary this year, traveling to cities and educating communities about the life-saving skill of swimming. This is a FREE water safety event the whole family can enjoy!
SCHOOL PROGRAM EVENT - Friday, May 5 -10:15 AM to 12:15 PM                     Pearl Watson Elementary: 1300 5th St., Lake Charles - 
USA Swimming Foundation representatives include:
Nathan Adrian – Eight-time Olympic medalist (five gold)
Rowdy Gaines – Three-time Olympic gold medalist
Cullen Jones – Four-time Olympic medalist (two gold and two silver)
Chase Kalisz – Two-time Olympic medalist (gold and silver)
~10:15a – athlete availability
~10:30a – speaking program
~11:45a – fair engagement
~12:15p – programming ends
POOL PROGRAM EVENT - Friday, May 5 - 4:30 PM to 7:15 PM                                    Sulphur Parks and Recreation Aquatic Center: 933 West Parish Rd., Sulphur, LA For more info call (337) 527-2500
USA Swimming Foundation representatives include:                                        Nathan Adrian and Chase Kalisz (only)
~4:30p – athlete media availability
~5-5:30p – swim practice with coaches and athletes
~5:45-6:15p – dry programming with athletes, check presentation (~50 kids)
~6:15-7p – Meet and greet
~7:15p – program ends
LOOK: 25 things that have different names depending on where you live in the US
Sta



cker
compiled a list of 25 different things that have region-specific names using news, dictionary, and academic sources.