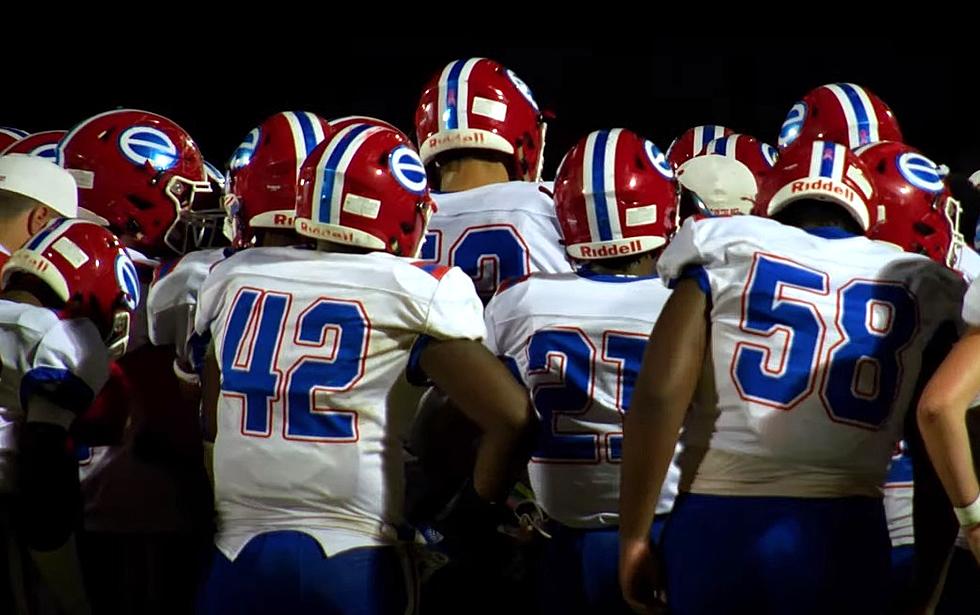 Shreveport, Louisiana High School Evangel Featured On New TV Series
Amazon Freevee YouTube
A former Louisiana High School football powerhouse is featured on a new TV series that documents the team's journey back to prominence in the Louisiana prep football scene.
This team has a rich winning history.  They've won 14 Louisiana state championships, one national championship, and have had 12 players drafted into the NFL.
Evangel Christian Academy in Shreveport, Louisiana is the subject of the new sports documentary God. Family. Football. on the Amazon Freevee app.
In 2020 the Eagles went 0-9 which prompted former Evangel head coach and school Chanceller Denny Duron to return to coaching.
If you're a fan of Last Chance U and Friday Night Lights you're going to love this series. You follow along the team at home, in practices, in their classrooms, a behind the scenes look with coaches, and of course the big payoff comes on game nights.
There are tons of interesting storylines in this series, but one of the most intriguing is of Parker and Petyon Fulghum. Their last name might not sound familiar, but they come from Evangel royalty.  Their dad is former Evangel, LSU, and NFL QB Josh Booty who also played professional baseball in the MLB.
The brothers live with their mom and what makes their story so interesting is that Booty wasn't in their life until age 12.  Peyton, Evangel's QB, especially struggles with being compared to his dad, being that he wasn't there for him when he was learning the position as a child and doesn't want Booty to get the credit for his current success.
You also get to follow the stories of a player nicknamed "Toad", an exchange student player from Mexico nicknamed the "Cancun Cannon", and so many more.
NFL QB Russell Wilson is one of the executive producers. It's a fun watch and inspiring journey that I definitely recommend for any sports fan.
Watch the official God. Family. Football. trailer below:
The 5 States That Produce Best College Football Players
When it comes to college football, five states produce more elite talent than the rest.