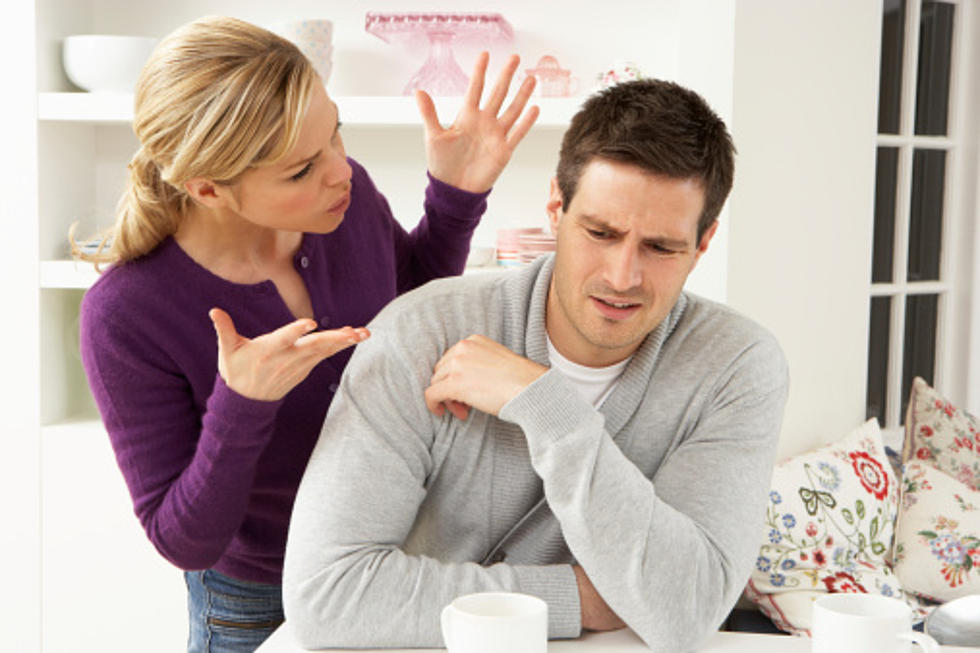 Does He Have Dirty Pics on His Phone? A One Word Search Confirms
Catherine Yeulet, ThinkStock
For so many of us, technology has given us a huge advantage in our picture-taking abilities. For one, the fact that most of our phones include a really nice camera, we always have a camera at the ready when we need it.
And second, we don't have to wait for those pictures to be developed and delivered some two weeks later. Third, we can take and receive pictures of things in a clandestine fashion that allows us to save images of things we probably shouldn't be looking at or certainly save for later use.
Ahh yes, the specter of naughty images on his phone, it's a concern, especially for many women in this modern age of technology. It's a well-known fact that people enjoy looking at other people, especially when they are attractive and are sometimes not fully dressed. Still, the idea of wandering eyes doesn't sit well with a lot of people in a "committed" relationship.
But how do you know if your significant other, of the male variety, has naughty pictures of other girls on his phone? The solution is simple, let technology work for you. According to podcaster and Tik Tok creator @leahontheline all you need is access to their phone and their camera roll. Now instead of scrolling mindlessly through all of those pictures of grilled meat, cold beer, bad football, and memes all you have to do is enter one word in the search bar.
Y'all did know you can search your photo library on the Apple iPhone, right? Just open your pictures and right there at the top is a search box. You can type in a person, a place, a time, or a thing, and your phone will show you all of the pictures in the library related to your search request.
But what word or words do you put in the search bar to find out if the device contains pictures of a "naughty variety"? According to @leahonthelline, the only word you need is this one, "brassiere".
The phone's memory will then produce all images in the library that include underwear, bikinis, and "gasp" nudes too. Based on the reaction that @leahontheline has gotten on her social media accounts the hack works and it works well. One user even commented that they tried it on their own phone and realized they have a lot of deleting to do. Perhaps you'll find that to be the case on your phone as well.
Just for the record, we don't condone unauthorized searches of anyone's photo library, even the police need a warrant for that.  Just like we don't think it's right for somone to go through your purse or underwear drawer without your permission. Chances are if you're interested in this hack because of a concern over your relationship, dirty pictures are actually the least of your concerns.
Use this hack at your own risk and understand that what you find might not be what you really wanted to see. Maybe you consider getting a dog. Dogs are loyal and they don't have thumbs so they can't take illicit photos either.
KEEP READING: Scroll to see what the big headlines were the year you were born
Here's a
look at the headlines
that captured the moment, spread the word, and helped shape public opinion over the last 100 years.