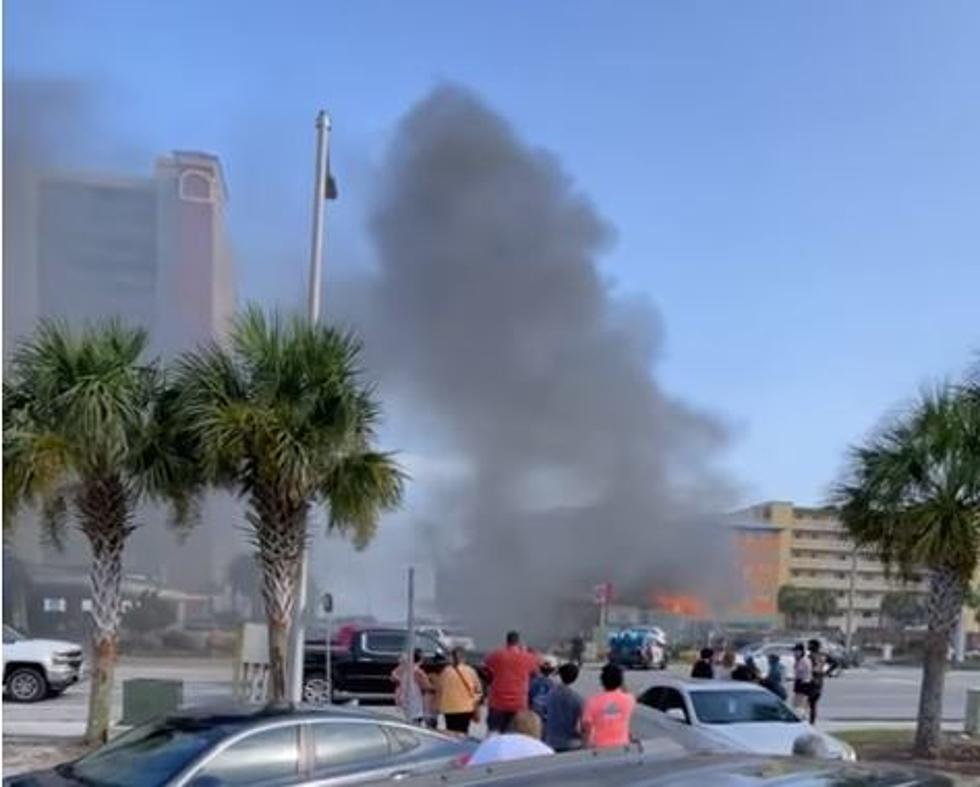 Gulf Shores Restaurant, A Louisiana Favorite, Damaged by Fire
al.com via YouTube
Here in Louisiana, we love our trips to the beach. We hate it when the traffic sucks and we get caught in congestion caused by road construction at the Louisiana/Mississippi line but we don't let those kinds of delays destroy our beach-bound vibes. For a lot of families in Louisiana, a trip to Gulf Shores, Alabama, or a beach destination close by is a tradition.
Another tradition for Louisiana families at the beach is to choose at least one or two nights to eat out. While many of us do bring our staple food products, such as boudin, sausage, stuffed meats, etc, with us on the trip there is usually a night or two when we sample the local seafood and enjoy live music.
One of the most iconic spots for great local food and fun is Bahama Bob's. Unfortunately, that restaurant met with some misfortune at about 5 pm on Sunday evening. There was a fire.
That video was posted on Facebook and the person behind the video said "We were just eating inside at Bahama Bob's in Gulf Shores and we started smelling smoke. They started yelling get out and now it's on fire".
You can see another angle of the fire here.
Investigators believe the blaze at Bahama Bob's may have started in a dumpster near the kitchen area. And while there is never a good time for a fire, the blaze broke out just as the restaurant was beginning its Sunday night seatings for supper.
Based on information obtained by eyewitnesses and other media outlets the building was completely evacuated and no injuries were reported. We should also note that despite several reports on social media the restaurant "did not burn down".
The principles involved in Bahama Bob's are assessing the situation. The full extent of the damage has not been determined. As of this report, there has not been a final report issued on the incident by Gulf Shores Fire and Rescue.
Most popular grocery stores in America