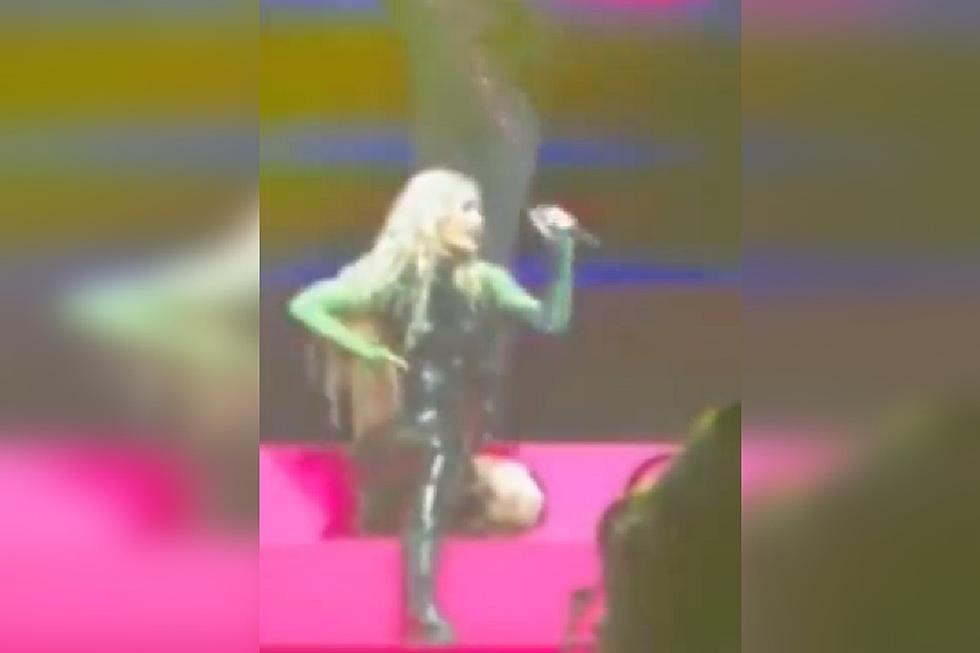 Iggy Azalea Forced to End Show in Saudi Arabia After Her Pants Split
IADaily/Twitter
Iggy Azalea was forced to end her recent performance in Saudi Arabia early following a wardrobe malfunction.
Iggy Azalea Has Wardrobe Malfunction During Performance in Saudi Arabia
On Aug. 25, Iggy Azalea performed a show in Saudi Arabia that ended prematurely when her pants split. In video of the performance, which can be seen below, Iggy is on stage rapping and drops down to both knees. As a result, one leg of her pants splits. Iggy keeps it professional and asks someone to give her a towel so she can cover herself while still performing. It appears the concert was ended immediately after the wardrobe malfunction.
In a since-deleted Tweet, Iggy Azalea reacted to the shortened show.
"Saudi Arabia please know to everyone at the show tonight… I LOVE YOU!!!," she posted. "And I'm soooooo sorry I wasn't allowed to finish my show. It's not the promoter who put on the shows fault so show them kindness because they are amazing people and we all wanted to continue but were not allowed by authorities because of my pants splitting."
In a since-deleted Instagram post, Iggy Azalea shared a photo of the ripped pants along with the comment, "…this was not what I intended for the show but it's a memory I'll have forever & ultimately showed me how kind, loving & supportive people can be while you're having such an embarrassing moment."
This is not Iggy Azalea's first time having a wardrobe malfunction during a live performance. Back in 2014, Iggy ripped her pants while performing at bar mitzvah.
See video of Iggy Azalea's wardrobe malfunction during a recent show in Saudi Arabia below.
Watch Iggy Azalea's Pants Split Mid-Performance Below
See 37 of the Raunchiest Hip-Hop Lyrics of All Time