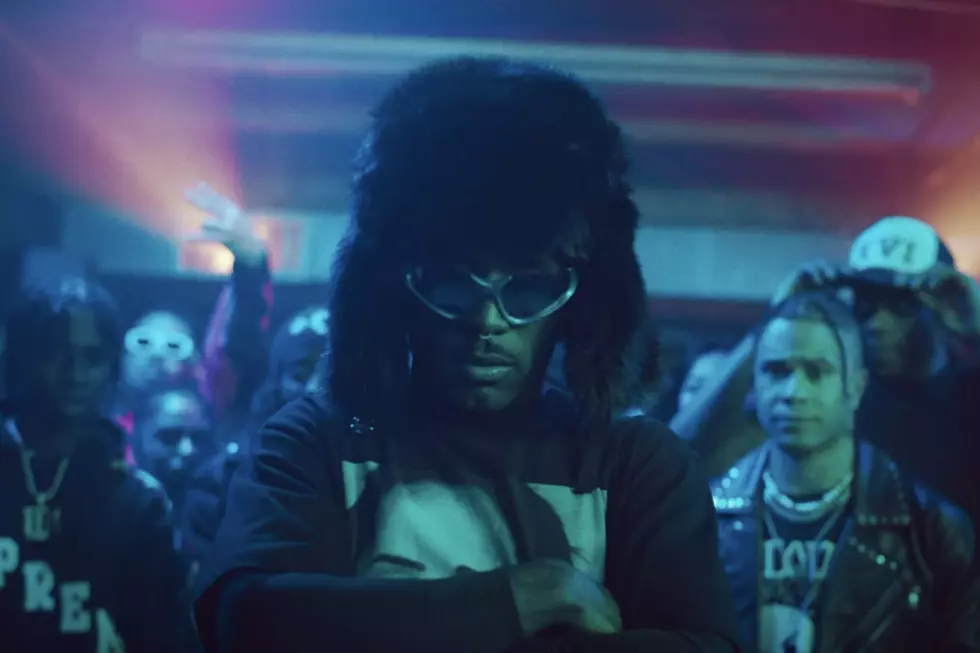 Lil Uzi Vert's 'Just Wanna Rock' Wins Video of the Year for XXL Awards 2023
Lil Uzi Vert/YouTube
Lil Uzi Vert ended the year on a high note, dropping his latest Billboard Hot 100 hit "Just Wanna Rock." The sprightly visual for the track has earned the former XXL Freshman Video of the Year for the XXL Awards 2023.
Released on Nov. 18, 2022, the Gibson Hazard-directed visual matches the energy of the uptempo New Jersey club vibes of the vigorous single. With stunning CGI effects, heart-pumping dance sequences and a more than likely unauthorized street scene featuring thousands of extras, the vigor is unmatched.
Uzi's lively music video beat out A$AP Rocky's "D.M.B," Hitkidd and GloRilla's "F.N.F. (Let's Go)," JID's "Dance Now," Kendrick Lamar's "The Heart Part 5," Nicki Minaj's "Super Freaky Girl" and Pharrell's "Cash in Cash Out" featuring Tyler, The Creator and 21 Savage.
Last year, Drake's "Way 2 Sexy" video featuring Future and Young Thug took home the Video of the Year award.
Lil Uzi Vert is preparing a comeback year in 2023. Earlier this month, Uzi confirmed he will be dropping new music in February. The new music news comes after Uzi announced he'll be going on his first headlining tour in five years. The 20-city North American trek in collaboration with Live Nation is slated to begin in March.
This year's winners were voted by the XXL Awards Board, made up of over 200 music execs, industry insiders, DJs, publicists, managers, tastemakers and rappers themselves. Newcomers to this year's board include industry names like Michelle McDevitt, Mike G, Mike Navarra, Peter Jideonwo, Randy Henderson, Robert Gibbs, Ron Stewart, Ramon Alvarez-Smikle, Shawnae Corbett-Rice, Wayne "Wayno" Clark and Yashar Zadeh, and artists like Pusha T, Future, Ghostface Killah, Jadakiss and Method Man.
See All the Winners of the XXL Awards 2023