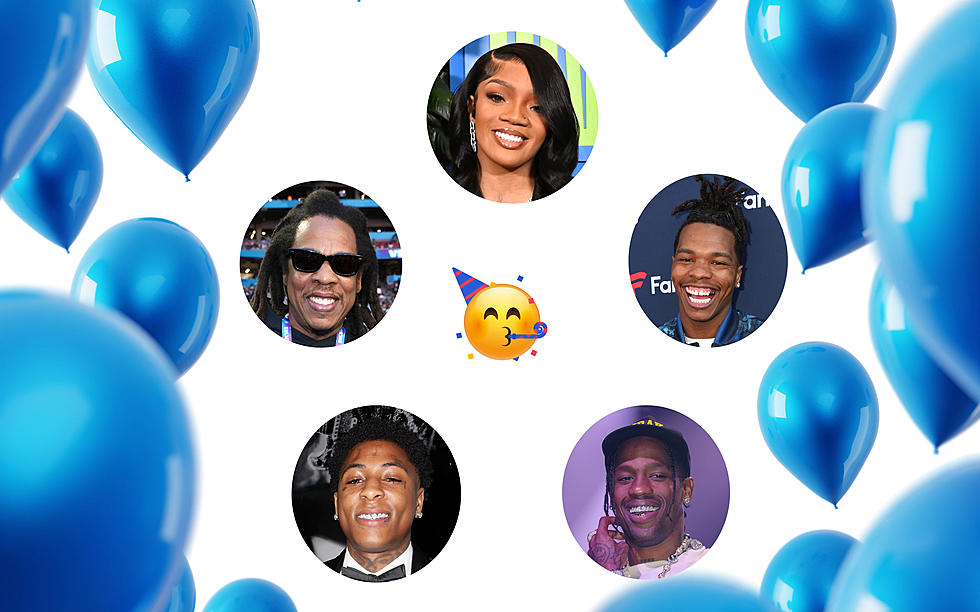 Rappers' Birthdays – Jay-Z, GloRilla, Lil Baby, Travis Scott and More
wimagine/ Kolonko/iStock/Getty Images Plus (2)/
Lester Cohen/Getty Images for Universal Music Group/Kevin Mazur/Getty Images for Roc Nation/Maury Phillips/Getty Images/Kevin Mazur/Getty Images for Fanatics/Alexander Tamargo/Getty Images for E11EVEN
Every day of the year has a certain rapper's birthday. From veteran rhymers to the new schoolers, there's always a hip-hop artist celebrating their year around the sun.
Some rappers go all out to celebrate their birthdays. For his 36th birthday bash, on Oct. 24, 2022, Drake held an extravagant raffle for partygoers to win a chance to receive $5,000 gift cards to Saks Fifth Avenue, a Rolex watch and other expensive goodies. Attendees were also given fake $500 bills with Drizzy's face on it.
Other artists also share the same birthdays. Rick Ross, J. Cole and Rakim all share the same birthdate: Jan. 28. The late Nipsey Hussle and Chief Keef's birthdays are on Aug. 15. Meanwhile, Waka Flocka Flame and Azealia Banks have the same birthday: May 31.
Another surprising fact: Jay-Z is older than the late The Notorious B.I.G., Snoop Dogg, Eminem and the late Tupac Shakur, all whom were born within two years apart from each other.
And of course, this year, hip-hop celebrates its 50th birthday on Aug. 11, the same day DJ Kool Herc held a back-to-school party at the Bronx's Sedgwick Avenue in 1973. At the 65th annual Grammy Awards, on Feb. 6, rappers past and present rocked the mic for an all-star, early birthday celebration of the biggest music genre in the world.
There are so many hip-hop artists in the rap game that it can be difficult to remember every one of their born days. That's why XXL has created this handy list of rappers and their birthdays. Some of their birthdays have already passed, and some are coming up real soon. Check them out below.
See Rappers' Birthdays