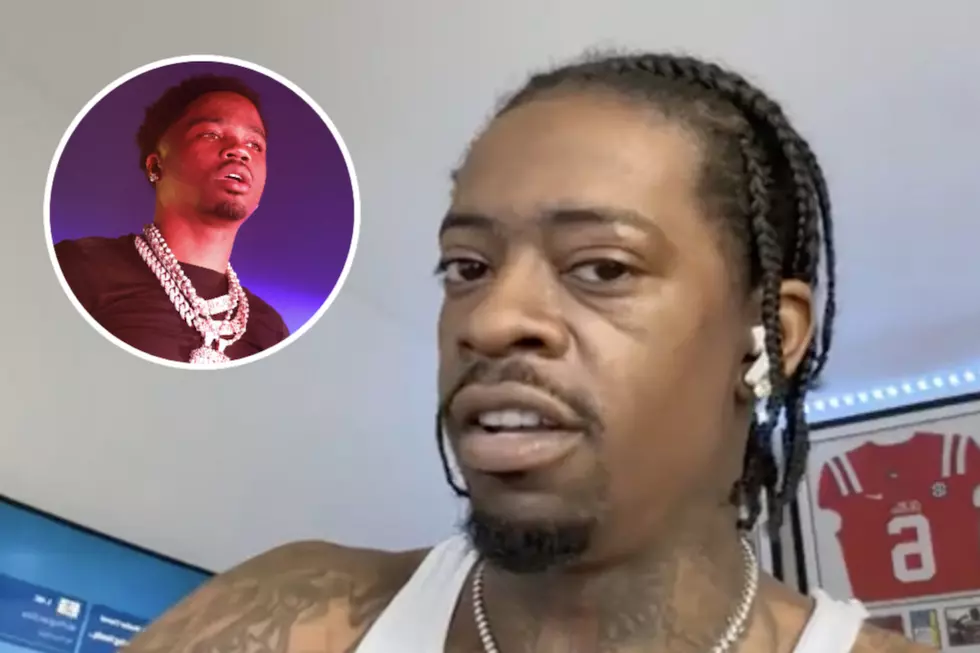 Rich Homie Quan Calls Out Roddy Ricch, Thinks Roddy Made DJ Drama Remove RHQ From New Song 'FMFU'
richhomiequan/Instagram/Frazer Harrison/Getty Images
Rich Homie Quan is feeling some type of way.
On Tuesday (April 4), Rich Homie Quan jumped on Instagram Live and shared his disappointment that his verse on DJ Drama's new track "FMFU" was removed without his knowledge. The song, which appears on Drama's latest album, I'm Really Like This, features Roddy Ricch, Gucci Mane and Lil Wayne. You can listen to the song below.
However, RHQ also called out Roddy Ricch because he thinks that Roddy made Drama remove his verse from the song.
"I f**k with Gucci," he said. "My verse harder than Gucci Mane. Wayne killed that muthaf**ka. Man, my s**t was harder than Roddy," he said. "Then, they say, 'We ain't trying to start no industry s**t. Roddy Ricch wanted you off the song.' I ain't even met Roddy!"
RHQ didn't elaborate on who "they" are, but he seemed very upset over the possibility that Roddy requested that the Atlanta rapper be removed from "FMFU." Rich then offered a challenge to Roddy — he would bet $10 million to his $1 million that his catalog is better than the California rapper's catalog.
"Roddy got that 'Box' song. I bet his catalog can't f**k with mine," he boasted. "That's on all the money he got in the bank."
"Since you wanted me off the song, man, let's go back and forth, catalog to catalog," he continued. "You ain't got nothing but 'the Box' s**t because all that other s**t wack."
"And I stand on it," he added. "I stand on it."
Rich wanted to make it clear that he doesn't have beef with Roddy, but it looked like he wanted answers to his pending questions.
If what Rich Homie Quan says is true, how come DJ Drama didn't reach out to RHQ and tell him he wasn't going to use his verse on the song "FMFU"?
Either way, this could turn into a Verzuz battle between Rich Homie Quan and Roddy Ricch.
Watch Rich Homie Quan Call Out Roddy Ricch Over Removal of His Verse on New Song "FMFU"
See 10 of the Shortest Beefs in Hip-Hop
Beefs within rap that ended quickly.