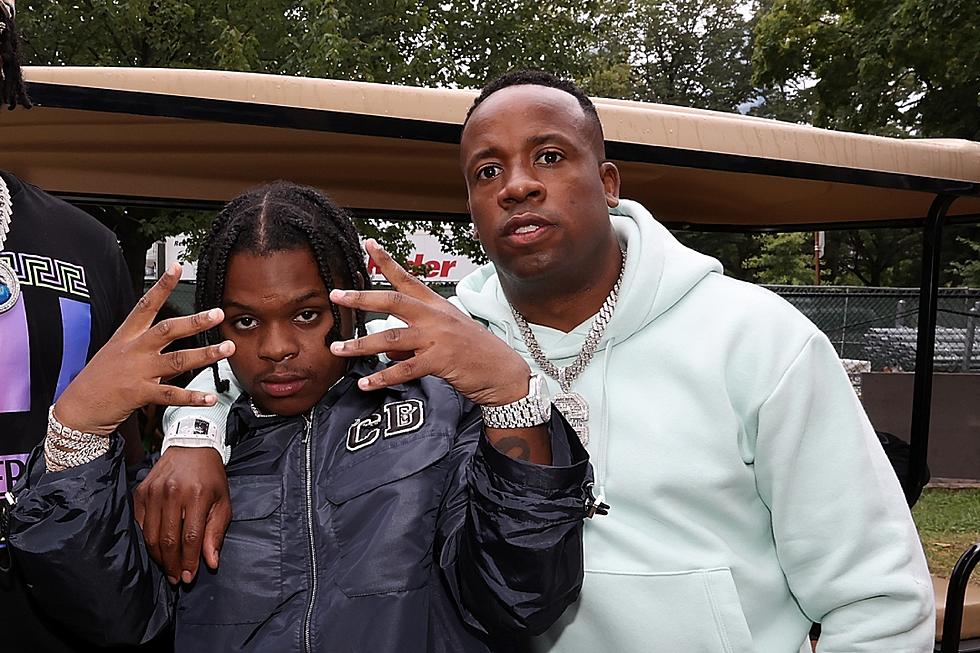 Yo Gotti Offers $2 Million to Any Lawyer Who Can Get 42 Dugg Out of Prison Early
Shareif Ziyadat/Getty Images
Yo Gotti wants his artist 42 Dugg out of prison badly and he's willing to pay a pretty penny to get the job done.
On Wednesday (May 17), Yo Gotti issued a proposal on Instagram for any lawyer with a particular set of skills who may be able to assist in getting 42 Dugg an early release.
"I got $2 million for any lawyer that can get Dugg out early," Gotti wrote on his Instagram Story. "[That's] what I want for my birthday #FreeDoggy."
Last month, 42 Dugg was sentenced to one year in prison for failing to report to serve a six-month sentence for an illegal gun charge in 2021. Dugg has apparently been having a rough time behind bars. Earlier this week, he released a statement from prison claiming he is in unfit conditions and is being forced to heat up his food with shower water.
"I need the best civil lawyer in Georgia, man," 42 Dugg includes in the now-vanished IG post below. "I'm in jail for going to the gun range dropping dirty and failure to appear. I didn't steal from nobody, hurt nobody, they handling me crazy."
He continues: "Man, I'm in this b***h heating my food up with water from the nasty a** shower—they don't even give us hot water to heat food up. Ain't no microwave, I can't get no visits from my family, nothing. I'm sure they gone do some more illegal s**t but what I 'pose to die in this b***h for probation violation?"
42 Dugg inked a deal with Yo Gotti's CMG label in a collaboration with Lil Baby's 4 Pockets Full imprint in 2019. He has released four projects under the label including 2021's Free Dem Boyz.
See Yo Gotti's Offer to Get 42 Dugg Out of Prison Early Below
See 44 of the Longest Prison Bids in Hip-Hop History
C-Murder, Max B, B.G. and more.