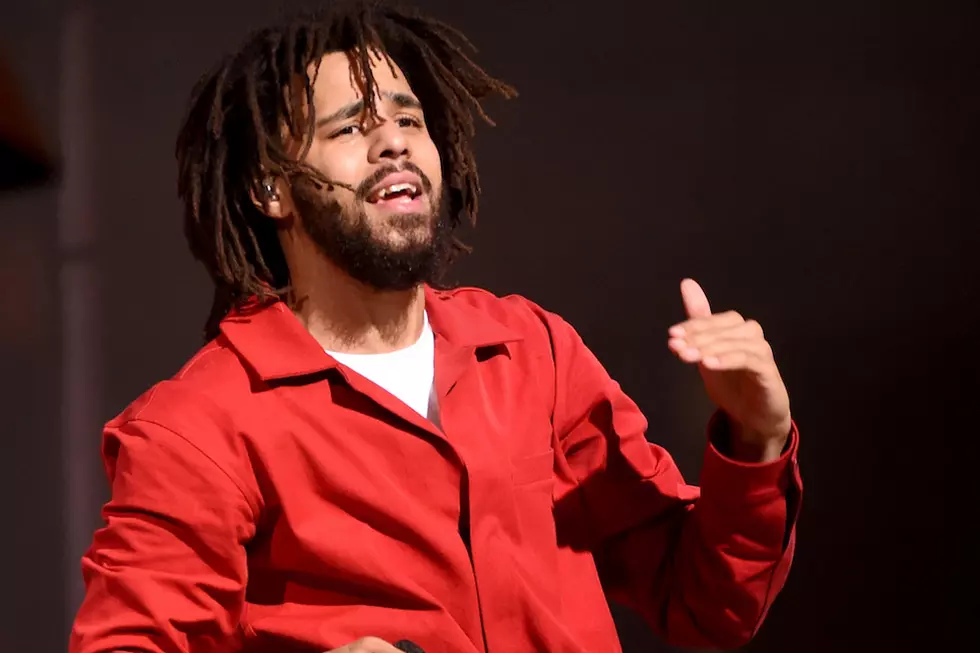 J. Cole Opens Up on Being Shut Out of 2019 Grammys Awards
Kevin Winter, Getty Images
Cardi B's historic win at the 2019 Grammy Awards on Sunday night (Feb. 10) has a sizable amount of rap purists frowning on social media. Many of them are wondering how Cardi, whose Invasion of Privacy album earned her the gramophone for Best Rap Album, could win a Grammy trophy before J. Cole and other established rap vets like Nas and Snoop Dogg who have delivered several great albums in their careers. Now, Cole himself has seemingly weighed in on the matter as he gave props to Bardi and other rap winners.
"[I] don't never wanna be propped up by tearing somebody else down," Cole began in a tweet he posted Monday afternoon (Feb. 11). "Seeing Cardi b win a Grammy make me feel like I won. Same with jay rock and Anderson. I feel for Travis cuz he really deserved that acknowledgement as well, but his moment is way bigger than the awards could say."
Cole continues by speaking on the role the prospect of a Grammy Awards win played in his career.
"I went through a lot of heart break the first half of my career, maybe even longer, cuz deep down I needed that validation that I thought the awards could bring," Cole wrote in the tweet.
J. Cole then screen-shotted a quote that represents how he feels about not being acknowledged by the Recording Academy. It reads, "My heart is at ease knowing that what was meant for me will never miss me, and that what misses me was never meant for me."
Finally, J.Cole ended his missive by saying, "No award show could ever get it all the way right. Especially one that ain't run by us."
In a touching note, Cardi, who briefly uploaded a now-deleted video in which she discusses the negativity she's seen after seeing backlash she got for her award win, thanked Cole for his message.
In her Instagram post, which includes a screenshot of Cole's tweet, Cardi wrote, "Thanks @realcoleworld and everybody that was in the category had amazing albums !"
Check out J. Cole's tweets, as well as one tweet about Cardi B's Grammy win, for yourself below. Peep Bardi's shoutout to J. Cole beneath those tweets.
See Photos of Your Favorite Rappers and Producers on the 2019 Grammy Awards Red Carpet