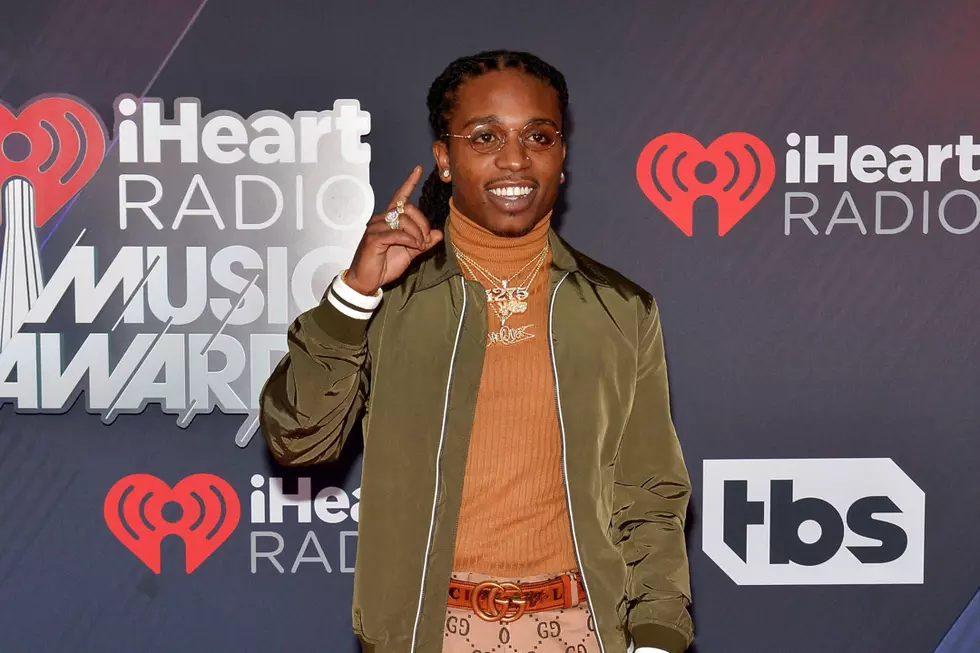 Jacquees Shares New Song "Inside" With Trey Songz
Rachel Murray, Getty Images
Jacquees season is coming. On May 18, the Cash Money phenom released "Inside" with Trey Songz, the lead song from his long-awaited debut album, 4275.
The track is definitely designed for bedroom listening. The "B.E.D." singer serves a soaring hook directing listeners to keep their legs up, with both verses detailing a range of things Jacquees and Trey would like to do to their lover.
"Up in the air, right there's where I need you/Don't you be scared, I'ma take you there," the two singers harmonize.
Jacquees unveiled the cover art for 4275, featuring the artist cheesing in front of an orange Lamborghini, earlier this month. The project is expected to drop this summer. It will be the singer's first LP on Cash Money, following a run of mixtapes and EPs, including a joint tape with Dej Loaf, Fuck a Friend Zone, and March's This Time I'm Serious.
4275 does not yet have a release date, but in the meantime, listen to Jacquees' "Inside" below.
See New Music Releases for June 2018