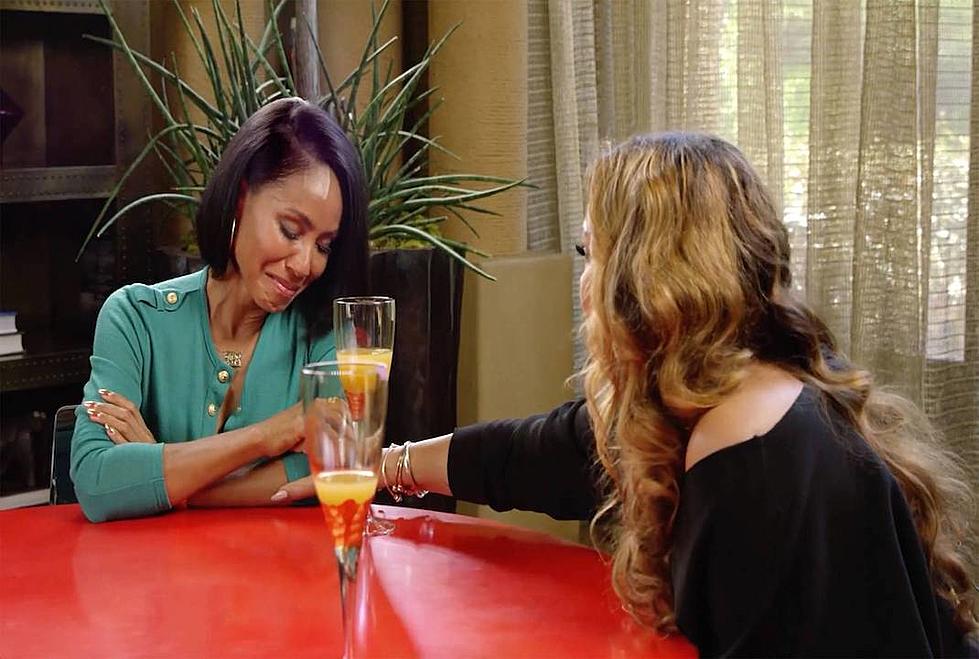 Jada Pinkett Smith Admits to Being the Other Woman in New Interview With Will's Ex
RED TABLE TALK/FACEBOOK
Will Smith and Jada Pinkett Smith have been "relationship" goals for most people for over 20 years. The picture-perfect couple hasn't always had it easy, as displayed on Jada's new show Red Table Talk.
The new Facebook series started off with a bang, with Mother's Day around the corner, Jada brought on her husband, Will Smith's first wife Sheree Fletcher to discuss the rocky times they had creating their blended family.
The 46-year-old actress opened up about dating the actor while he still was married to Fletcher. Flecher is the mother of Will's oldest son Trey, who was 3-years old when his parents separated. She admitted that she didn't truly understand the dynamic of their relationship or divorce, resulting in bumps in the road for her and Fletcher.
"Because I did not understand marriage, I did not understand divorce, I probably should have fell back," Pinkett Smith said Flecther. Fletcher jokingly replied, "You think?"
People reports that Pinket Smith chose Fletcher for this episode because her relationship with Fletcher and son, Trey was her introduction to motherhood.
"I thought it was important to have that conversation because she was my entry point to motherhood. I was co-mothering with her. At that particular time, before [having a blended family] was popular, before it was even an idea, we were trying to create something that we had never experienced."
She continued, "We came from broken homes. We didn't have a blueprint. We just had an idea. This is what we think we want. This is what we want to try to do for Trey."
The two chatted about boundaries, and how in hindsight they appreciate each other for being the best mother and "bonus" mother for their son.
Red Table Talk is a roundtable talk show with Pinkett Smith, her mother Adrienne Banfield-Jones, and daughter Willow Smith. The three converse on various subjects like family, love, and death every week on Facebook Watch.
Check out the full conversation below.
Jada Pinket Smith & Sheree Fletcher Talk About Motherhood on Red Table Talk
20 Best R&B Albums of 1997