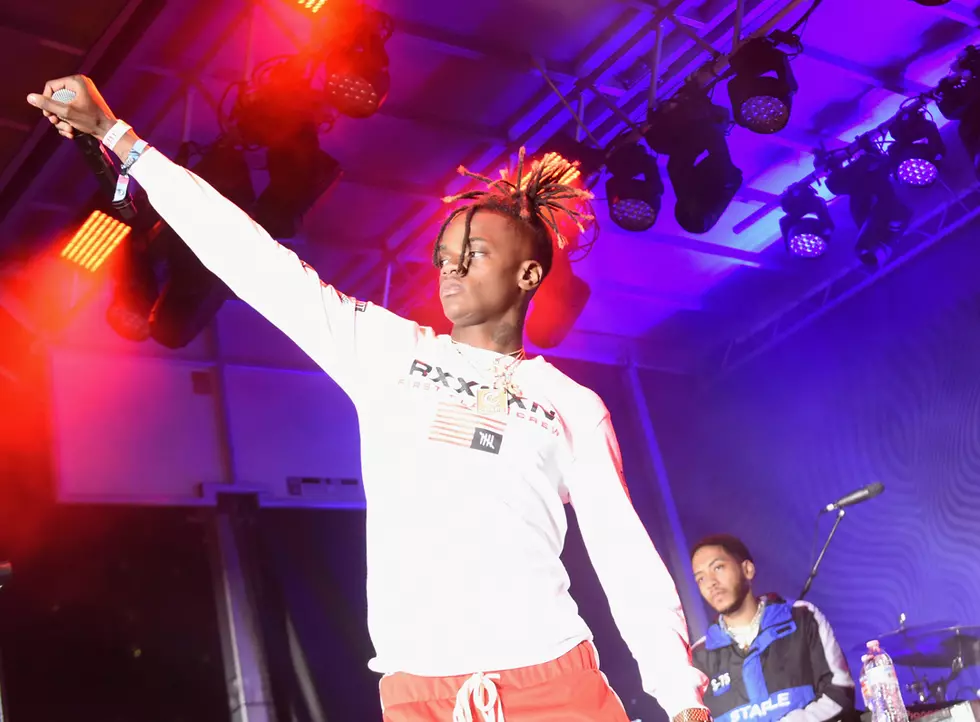 JayDaYoungan Released From Jail After Felony Drug Possession Arrest
Vivien Killilea, Getty Images
On Sunday afternoon (May 12), the 20-year-old Louisiana rapper was released from jail after he was arrested for felony drug possession in Florida's Gadsden County on Saturday. He was released on a $2,500 bond.
There aren't many confirmed details regarding how the rapper was apprehended by police however, according to his inmate records, it seems like he was busted by the Florida Highway Patrol. Speaking to XXL this past weekend, reps for Jay lamented the arrest.
"Jay was scheduled to perform alongside Yungeen Ace at the Rolling Loud Festival and we know his fans were looking forward to seeing him there," explained one rep for Jay. "Obviously, we were all disappointed. We hope to have more updates on Monday."
JayDaYoungan is one of the more quickly rising artists to come out of Louisiana. The rapper, born Javorius Scott, chopped it up with XXL for The Break last year. During his interview, he let loose his career goals.
"I wanna be number one on the charts," Youngan revealed at the time. "When I drop my album, I wanna be everybody's favorite artist."
See JayDaYoungan's arrest information for yourself just below.
See 17 Rappers Who Were Arrested in 2019