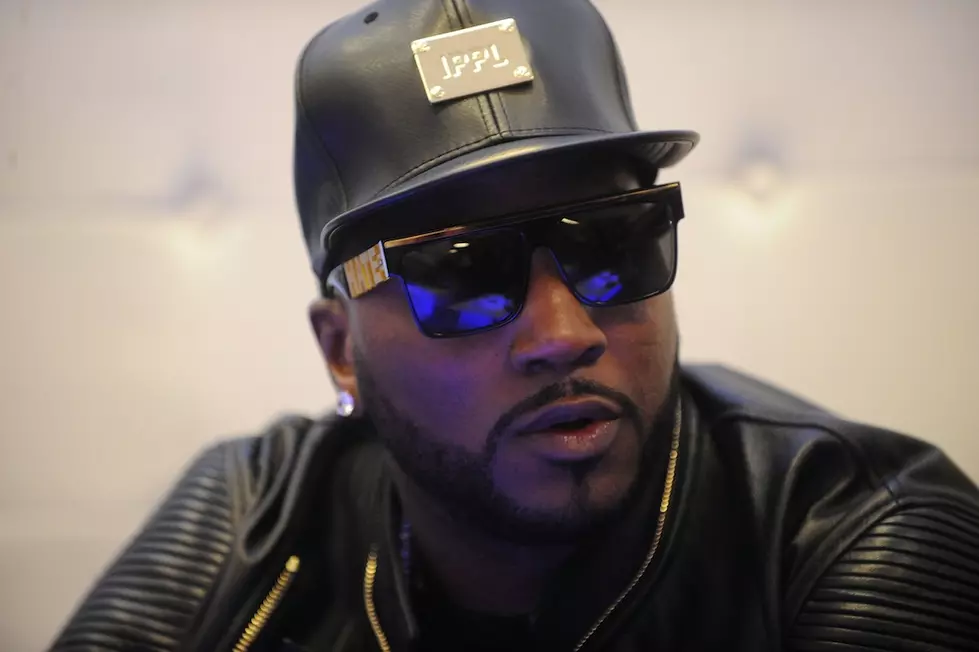 Jeezy Once Paid $70,000 for Vocal Cord Surgery
Brad Barket, Getty Images
Jeezy dropped a bomb on ESPN's Highly Questionable this morning. The rapper revealed that he almost lost his entire career after his vocal cords were severely damaged between 2005-2006. At the launch of his career, Jeezy had to shell out $70K to save his voice and hid out for recovery for nearly seven months.
"About 2005-6, the scariest moment in my life was when I was actually successful," responded Jeezy when asked what time in his life had been the most frightful. "I wasn't trained properly how to perform and I used to yell a lot when I was on stage. I tore my vocal cords in half. So, I wasn't able to talk when I was at the height of my success for around seven months and nobody knew if i was going to be able to talk again."
The Snowman explained that he didn't have insurance at the time and was forced to pay the money out of pocket. He did so with a brown paper bag. "So, I had to go sneak and get surgery and I didn't have insurance. So, I had to pay for it with a brown paper bag full of 20s," said Jeezy. "It was the scariest point in my life because I just remember having all of this success and having to hide out because I couldn't talk. I couldn't perform so I missed a lot of money and a lot of time. But, the whole time when I was sitting there those six-seven months, I just prayed a lot because I was just like how could God give me this gift and take it away just that fast. Matter fact, my first album, I had to mix it writing my notes down for the engineer because I couldn't talk." He continued, "So when you hear Thug Motivation just know that I lost my vocal cords for the whole duration of the album."
Jeezy's new album Trap or Die 3 hits shelves Oct. 28. The project includes features from Lil Wayne, French Montana, Chris Brown, Yo Gotti and more.