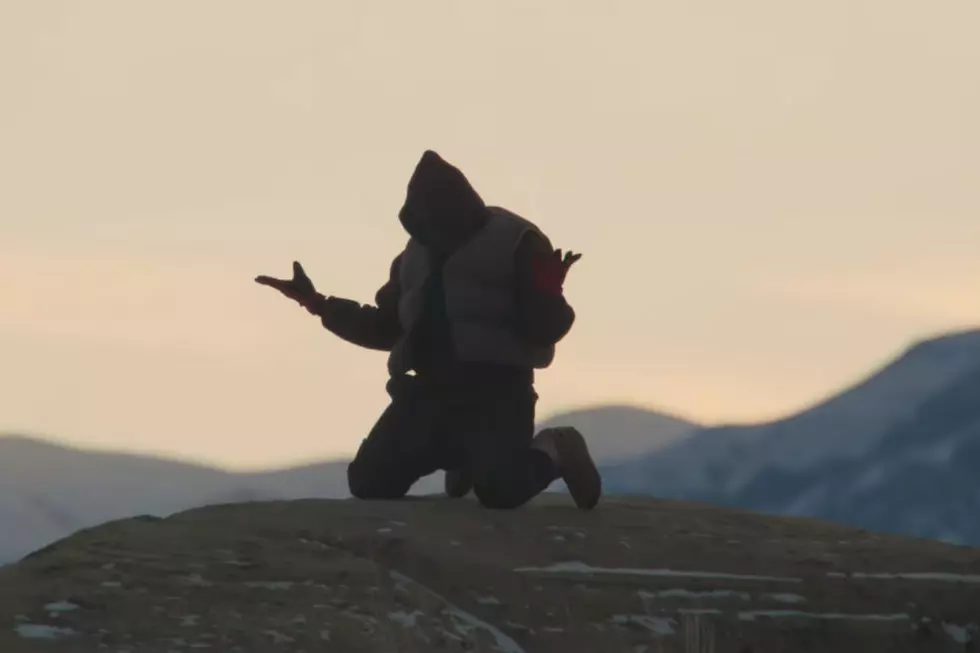 Kanye West Drops "Closed on Sunday" Video: Watch
Kanye West via YouTube
Ye previously announced the coming visual via Twitter on Wednesday (Nov 27). He comes through with a Jake Schreier-directed video that looks like it may have been filmed on 'Ye' vast Wyoming ranch. It starts out showing a caravan of futuristic-looking trucks riding through an open range. Next, we see Kanye and his family randomly resting in some mountains. They later awaken and begin a trek.
"Closed on Sunday, you my Chick-fil-A/Hold the selfies, put the 'Gram away," Kanye rhymes. "Get your family, y'all hold hands and pray/When you got daughters, always keep 'em safe/Watch out for vipers, don't let them indoctrinate."
That segment concludes with a cameo from Kris Jenner and Kanye and his family posing with a large group of people. Later on, Kanye appears on top of a mountain kneeling to pray. In the end, he is surrounded by his Sunday Service choir who sing the closing chorus of the track.
The visual follows the release of the video for the track "Follow God," which featured a cameo Kanye's father.
See the 25 Longest-Charting Hip-Hop Albums in Billboard 200 History