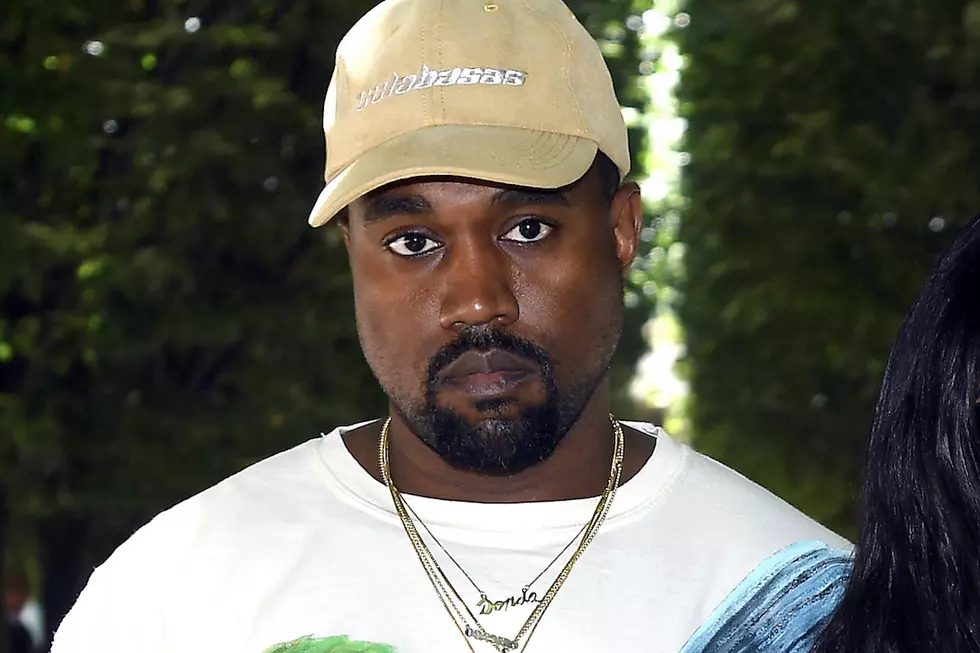 Kanye West Compares His EMI Contract to Servitude: Report
Pascal Le Segretain, Getty Images
According to TMZ on Thursday (Jan. 31), Kanye wants out of his EMI contract because he has fulfilled his obligations. In his suit, the Grammy-winning rapper-producer states that the deal he signed with EMI has him bound to them without a fixed time, which makes him feel like he's indentured to them for his natural life. He compares being signed to the contract to a form of servitude.
Under the terms of the contract, 'Ye is required to deliver a certain amount of songs and until they are delivered, the deal remains active. However, there's a caveat; his deal could last one year, but then again, it could also last 80 years.
In his suit, Kanye also mentions that, in California, personal-service contracts can't last more than seven years because it will amount to "servitude." So the the 41-year-old artist wants a judge to cut his contract off at 2010, which will be the seven-year mark of his deal. If that requested switch is honored, he will regain the rights to his songs. He claims that he'd written over 200 songs by the end of 2011 and that he gave those songs to EMI.
Kanye has produced dozens of hit songs for himself while under contract with EMI including My Beautiful Dark Twisted Fantasy tracks like "Power," "Monster and "All of the Lights," as well as the Jay-Z-assisted track "Niggas in Paris" (from his Watch the Throne album with Jay-Z), as well as tunes from his Yeezus and The Life of Pablo projects.
XXL has reached out to Kanye West's camp for comment.
30 Albums That Will Make You Appreciate Hip-Hop