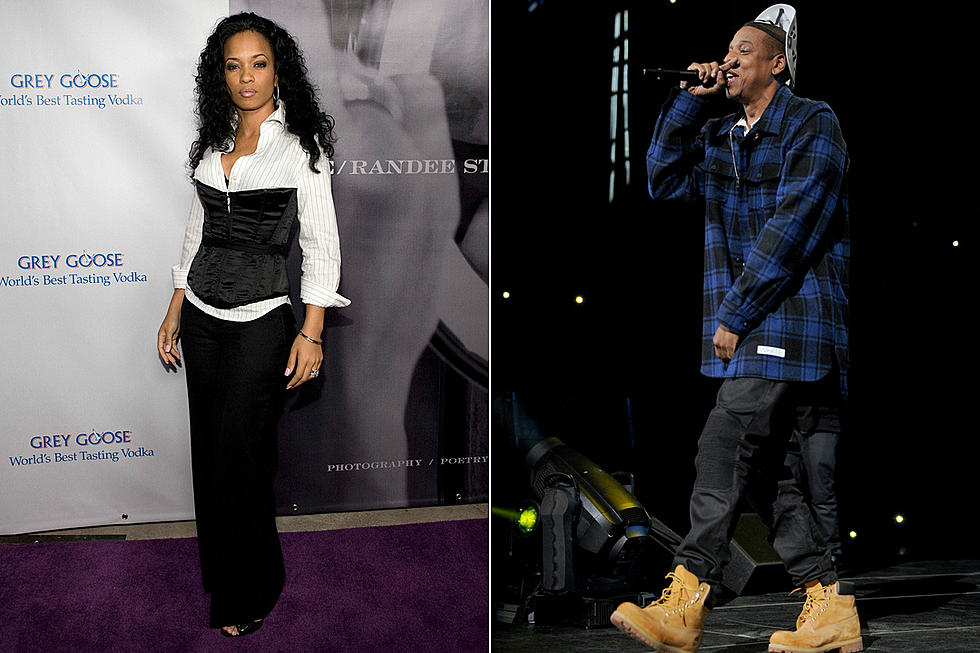 Karrine Steffans Claims She Was One of Jay Z's "Beckys"
Charley Gallay / Bryan Bedder, Getty Images
Karrine Steffans has identified herself as one of Jay Z's "Beckys." But, it's not quite as salacious as you may think. Steffans claims that her encounter with Jay Z took place before he was in a relationship with Beyoncé.
"Over 15 years ago, I had Beyoncé's husband," Steffans wrote in a piece for XO Jane. "Yes, I was one of Jay Z's Beckys back in the year 2000 for about three minutes, which is about as long it takes me to satisfy a man in the back of a Maybach while overlooking the beaches of Malibu."
The former video vixen recounted her time as model in hip-hop videos and how it led to her getting to close to Jay Z.
"I was a 21-year-old California transplant who'd been tossed into my first music video after a fateful meeting with director Hype Williams," Steffans wrote. "A single mother raising my son on my own, I jumped at the chance to make $2,500 a day to dance around and look pretty next to the artist — Jay Z. He was a long-time friend of my cousin, Chuck, and after a call from him, Jay knew to keep me close, making sure I got loads of camera time. This was the beginning of my stint as a video girl, and one day Jay and I stole away for some time alone toward the end of the day."
Karrine Steffans claims she knew her sexual encounter with Jay Z was a mistake. The model states that things were kept quiet after she got close to his former Roc-A-Fella partner Dame Dash.
"Chauffeured away from the set, down the winding road, and closer to the shoreline, Jay and I feasted on our attraction to one another — rabidly and quickly," Steffans said. "After just a few minutes, I lifted my head from his lap, wiped my lips, and knew we'd made a mistake. Over the next few years, I would see Jay again, as I became close with his then business partner Damon Dash. We never mentioned our Malibu melee and acted as if it never happened. My cousin Chuck would be livid."
While the author was not one of the women who inspired "Becky" in the Beyoncé's Lemonade storyline, Karrine Steffans did claim she was a "Becky" for many men.
"This was pre-Yoncé, of course, but the fact is that a Becky is a Becky, and I was the Becky for many men, and they were all my salvation and my destitution," Steffans wrote. "They were my reason and my rationale, my life and my death, and eventually, my fame and my infamy."
You can read Karrine Steffans' entire piece on how women are both Beyonce and "Becky with the good hair" over at XO Jane.
20 Albums Turning 10 in 2016