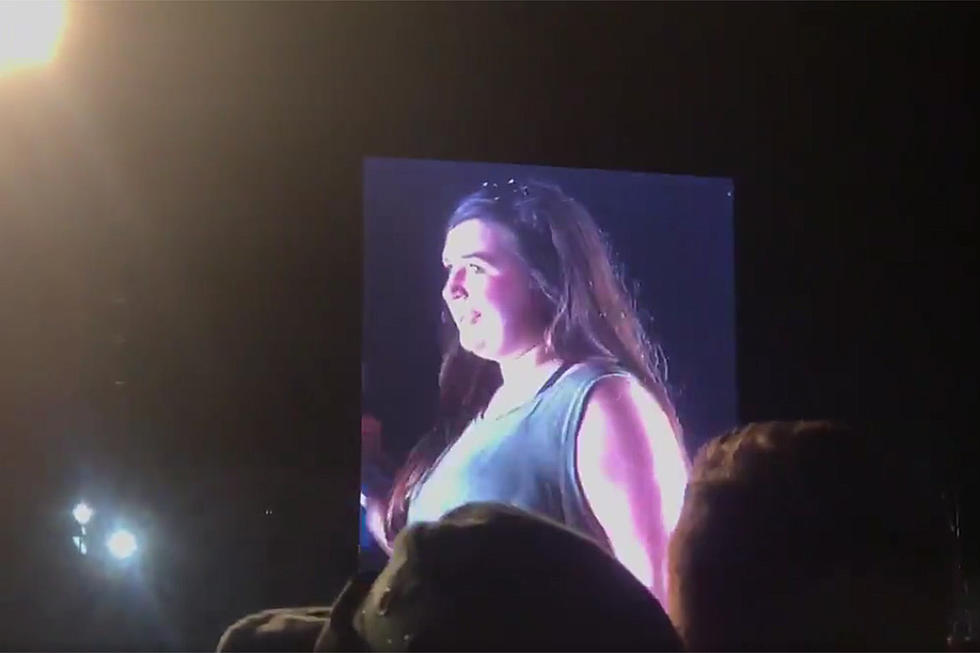 Kendrick Lamar Brings White Woman on Stage to Perform "M.A.A.D City" and It Goes Horribly Wrong
@madstervape via Twitter
Rappers often offer a lucky fan the once in a lifetime chance to rap on stage with them during a concert, but during Kendrick Lamar's recent performance at the Hangout Music Festival in Alabama on Sunday (May 20), things went terribly wrong.
Getting ready to perform his hit "M.A.A.D City" from the album Good Kid, M.a.a.d city,  K. Dot brought up a White woman by the name of Delaney on stage with him. Delaney started out with confidence, asking Kendrick when can they start, but things quickly went south as Delaney forget to censor herself during the song's chorus, which is full of the N-word.
Rapping, "Man down/Where you from, nigga?" and "Fuck who you know, where you from, my nigga?" the woman was swiftly met with a ton of boos from the crowd. Noticing the audience was upset, Kendrick cut the music and gave Delaney a chance to redeem herself. "You gotta bleep one single word though," K. Dot told the woman, to which she replied, "Oh, I'm sorry! Did I do it? I'm so sorry. Oh my God... I'm used to singing it like you wrote it."
While the crowd didn't want to give Delaney another chance, Kendrick opted to allow her one more shot, which she blew. Having to censor herself, Delaney couldn't stay on beat and mixed the up the lyrics to the song. The Damn. rapper then cut her off again, telling the audience, "It's over. It's over."
Check out the awkward performance below.
Check Out the 2018 Hip-Hop Music Festivals You Need to See