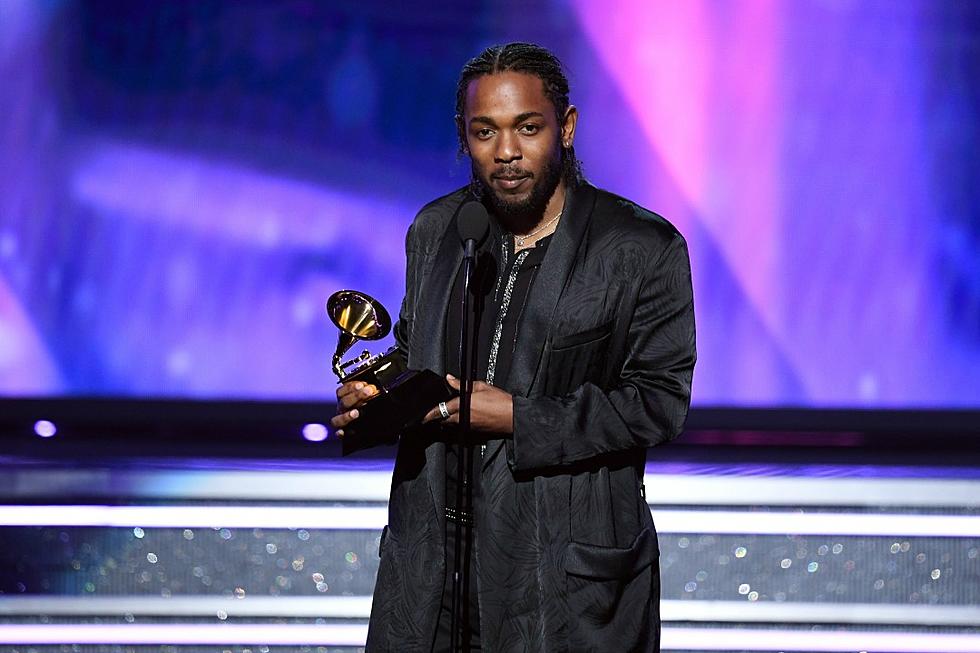 Kendrick Lamar Brings Home Five Big Wins at 2018 Grammy Awards
Kevin Winter, Getty Images
Another awards show, another slew of big-time wins for Kendrick Lamar. On Sunday night (Jan. 28), the Top Dawg Entertainment rapper took home five trophies at the 2018 Grammy Awards in New York City's famed Madison Square Garden.
In the Best Rap Album category, K. Dot's latest project won over JAY-Z (4:44), Rapsody (Laila's Wisdom), Migos (Culture) and Tyler, The Creator (Flower Boy). Needless to say, that's no small feat, even if you are regarded as the world's best rapper.
Speaking on his win, K. Dot gave thanks to hip-hop for affording him the opportunities to be the superstar he is today. He even quoted his fellow California rapper, Mozzy, at the top of his acceptance speech. "As my guy Mozzy say, you know, God up top, all the time, real talk, you know," he began
He continued, "Hip-hop man. I said Hip-hop. This is a special award because of rap music. This is the thing that got me onstage, this got me the tour around the world, supporting my family and all that. Most importantly, it showed me what the true definition of what being a artist was."
"You know, from the jump I thought it was about the accolades and the cars and the clothes, but it's really about expressing yourself and putting that paint on the canvas for the world to evolve for the next listener, and the next generation after that, know what I'm saying? Hip-hop has done that for me. I got a lot of guys in this building right now that I still idolize to this day. JAY-Z, Nas, Puff, you know. These guys showed me the game through their lyrics; from up close and from afar. So with that being said, this trophy to hip-hop, real talk, that's love baby. Jay for president!"
Watch K. Dot's acceptance speeches in the videos below. Check out XXL's10 best and worst moments from the 2018 Grammy Awards when you're done with that.
See Rappers on the 2018 Grammy Awards Red Carpet