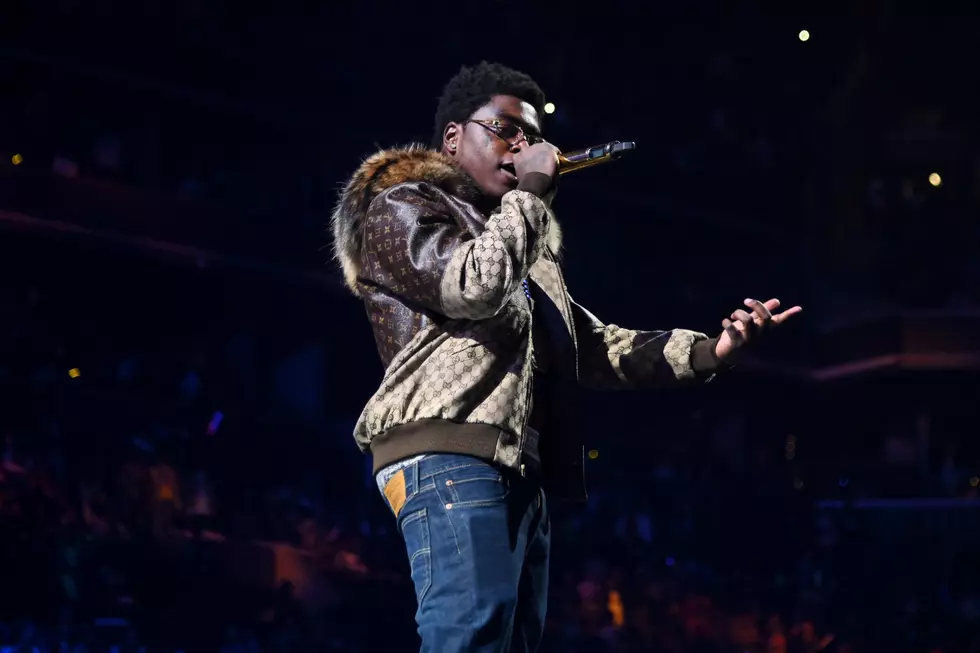 Kodak Black's Lawyer Claims Rapper Was Arrested Due to Racial Profiling: Report
Nicholas Hunt, Getty Images
According to TMZ, Cohen says a Miami-Dade police warrant proves authorities dug into the rapper's records without a search warrant. Cohen claims the warrant says a police detective was in the store the day Kodak tried to purchase guns. The site says the warrant reports that after seeing Kodak, the officer told the store owners to look into his background.
Cohen, who also believes the Miami-Dade police department illegally snapped photos of the rapper while he was being booked, reportedly says it was Kodak's appearance as a young Black man with jewelry and expensive clothing led the officer to ask for a background search. He apparently also finds it to be suspicious that an undercover officer just happened to be in the store at the same time as Kodak.
Kodak is being accused of falsifying documents required to purchase firearms. They say he checked off the "no" portion of the docs that asked if he had been charged with felonies in the past. The problem is that he was previously indicted for criminal sexual conduct in 2016.
Kodak has been behind bars in a Florida federal detention center since May 11. He has been denied bond and it is likely he will be behind bars until the start of his trial.
XXL has reached out to Kodak's lawyer for additional comment.
See Photos of Every XXL Freshman Ever Inducted Into the Freshman Class Over the Years