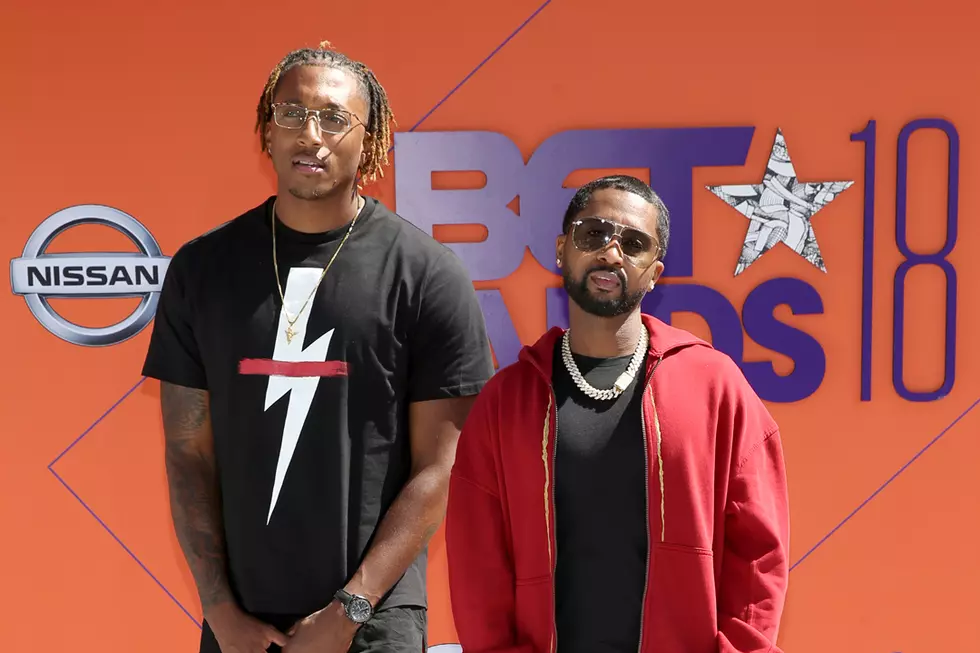 How 'Let the Trap Say Amen' Landed Lecrae a Role in 'Superfly' Movie
Bennett Raglin, Getty Images
In the film, which chronicles an Atlanta's hustler's final dope deal before attempting to leave the drug game behind for good, the Houston artist plays the role of a man spitting a spoken word eulogy at a funeral. "Now I'm on some, 'If you need someone to rap at your funeral, let me know' [laughs]," Crae says while phoning into XXL.
While Lecrae's most recent acting venture represents an attempt to branch out beyond the world of rap, it turns out that it was actually a hip-hop connection that landed him the role in the first place. According to the Grammy-winning Houston artist—who says he also wants to get into the behind-the-scenes, production side of the movie biz and link with producers in L.A.—recording his Let the Trap Say Amen joint project with Zaytoven led to a small part in the 2018 iteration of Superfly.
"What ended up happening was Zay and I was working together so much, just bouncing ideas off each other," Lecrae says. "He was actually talking about Superfly, and then he was like, 'Man, let's get in the studio and do a song for the film', which ended up becoming me being in the film."
"I also knew [Superfly star Trevor Jackson] really well," Lecrae adds. "So it was just so many mutual pieces. By the time it was all over with, everyone in the whole [movie]—from [Director] X to the producers—was like, 'Yo, you gotta be a part of this.'"
The story of Lecrae's inclusion into Superfly feels even crazier considering that almost no one expected the rapper to drop a joint project with a trap legend like Zaytoven. Crae says the collab-heavy vibes of today's hip-hop helped inspire his decision to link with Zay.
"I was just kinda sitting back in the studio excited about all the collabs that were popping off in terms of producers and artists," Lecrae says. "I just thought, 'Man, that would be hard if I were to do something with somebody out of the box that people wouldn't expect. Me and Zay had already been communicating over the last year. I just hit him like, 'Yo, what if we did this?' And he was like, 'Bruh, I've been dying to work with you on something like that.'"
From those conversations came Let the Trap Say Amen, a project laced with Zay's signature trap instrumentation and Lecrae's brand of poignant, spiritual lyricism. While it might seem like Lecrae and Zaytoven are polar opposites, Crae would argue their worlds were always interconnected.
"People gotta understand that we are well-rounded people," offers Lecrae, dismissing the caricatures attached to his and Zaytoven's brands of hip-hop. "We are whole people and dynamic people. We not one way or the other. Zaytoven is not just trap, trap, trap. Lecrae is not just, you know, church, church, church. There's an intersection of worlds. And that's what you're gonna see. That's what you're gonna experience."
Check Out the 2018 Hip-Hop Music Festivals You Need to See