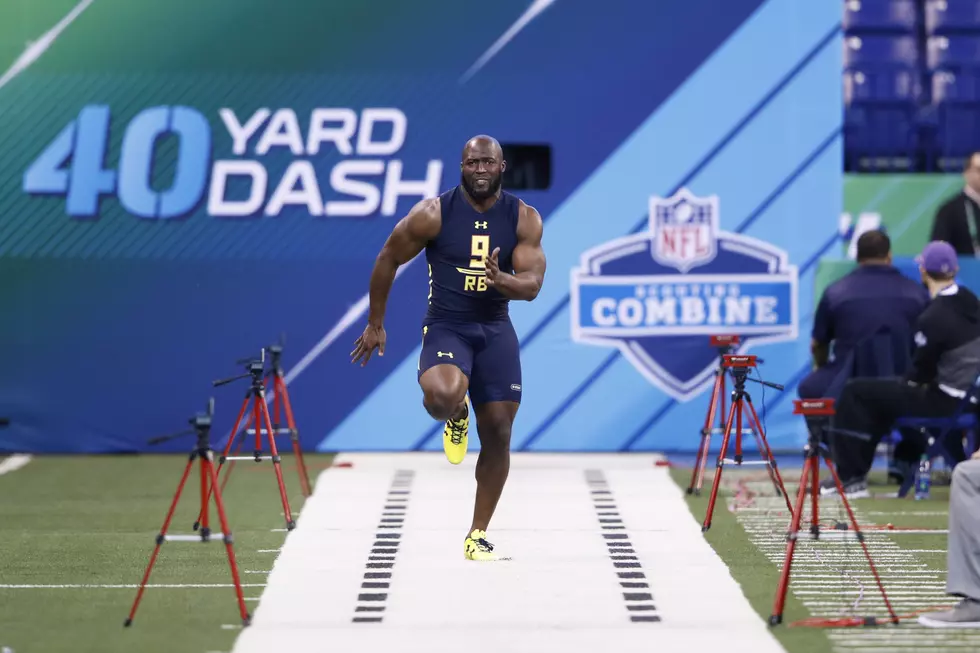 Leonard Fournette Runs The 40-Yard Dash At The NFL Combine [VIDEO]
Joe Robbins, Getty Images
6 ft. 240 lbs. Leonard Fournette is a whole lot of man, but how fast can he move?
The LSU running back has been touted as one of the top players in the 2017 NFL Draft class, but some critics are saying he could definitely have been better prepared for the NFL combine.
Fournette made headlines when he decided to skip the Citrus Bowl to prepare for the combine, but after showing up tipping the scales at 240 lbs. a few eyebrows began to rise.
I drank a lot of water before I weighed in. So it was water weight. It went away completely. ...Most definitely a lot of people think I'm just strong. Some people say I lack speed, lack burst. I mean, tomorrow will show it out.
The water may still have been weighing Fournette down as he had a lackluster 28.5-inch vertical jump. For comparison, Adrian Peterson and Derrick Henry—two running backs that Fournette is often compared to—both jumped around the 38-inch mark.
While we're making comparisons, Leonard Fournette's vertical was more comparable to the offensive lineman than other running backs. After hitting a poor mark with his vertical jump the LSU star pulled out of the broad jump.
Many are stating that jumping isn't important for a running back like Fournette who is notorious for running through would-be tacklers. But according to SB Nation,
The vertical and broad jumps aren't a test of jumping ability as much as a show of lower-body strength and burst. Players able to generate power and explode forward are able to use that to post big marks in jumping drills.
While some are criticizing Fournette's combine, his 40-yard dash time wasn't bad. He clocked an official time of 4..51 seconds which isn't bad for a player weighing in at 240 lbs.
He wanted to be closer to the 4.4 mark, but he will have a chance to improve at the LSU Pro Day on April 5 and prove any doubters wrong.
Do you think Fournette's combine performance caused his draft stock to decline?