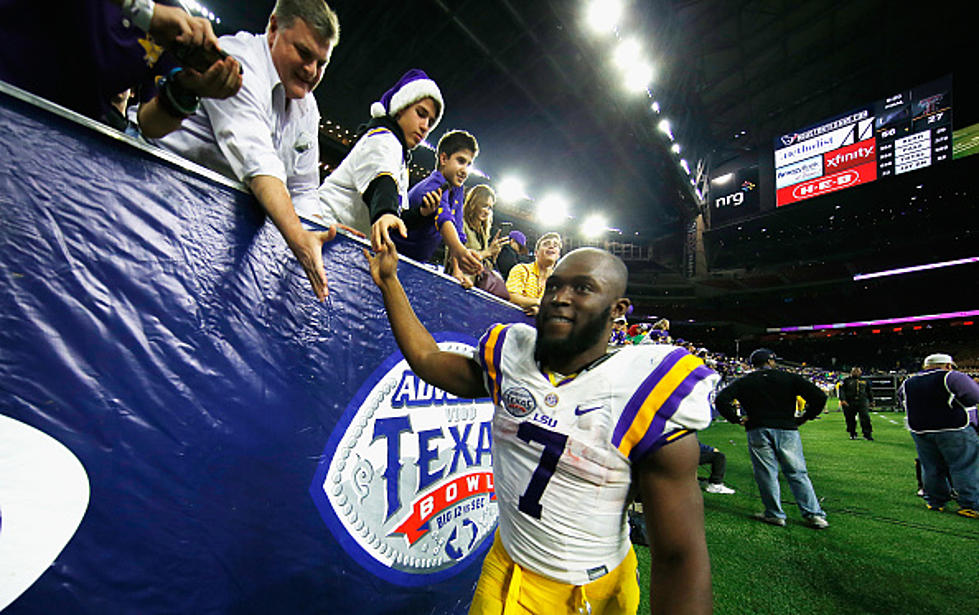 LSU's Leonard Fournette Signs Massive Endorsement Deal With Under Armour – Tha Wire
Getty Images
Today in Tha Wire ESPN says LSU's Leonard Fournette recently landed an HUGE deal calling it, "One of the most valuable endorsement contracts for an NFL rookie."
Wrapping up 2016 was bittersweet as the Tiger's super star running back decided to prep for his transition to the pros, and forego LSU's New Year's Eve bowl against Louisville. His last season with the Tiger's was plagued with injuries, but in spite of that he's regarded as one of college footballs best players.  Beings running backs come a dime-a-dozen in the NFL, Fournette opted to focus on training and getting his draft stock up.
So in on top of getting his body right in December he announced via Twitter, that he had locked down a deal with Jay Z's Roc Nation Sports!  Now that's a good way to get your stock up.  Peep his announcement below.
No doubt Fournette was doing pretty good coming into 2017, besides any affiliation with Jay Z, is a good look for anybody.  Not to mention the fact that he was already anticipated to be a top pick in this year's NFL Draft.  If that's not enough today, it's being reported he signed a massive endorsement deal with none other than Under Armor!
According Darren Rovell, the newest Under Armour signee scored a multi-year endorsement deal, and alleges it's one of the most valuable endorsement contracts for an NFL rookie ever.  So far the exact details, aka how much money the contract is worth, is being kept on the low.   However Michael Yormark, president and chief of strategy and branding at Roc Nation Sports, said that financially speaking...Fournette's deal was "historic."
Sounds like he's got a lot of stock!  Congrats to Fournette, we wish him the very best.  For more in entertainment be sure to tune into Tha Wire weekdays and only on The People's Station 107 Jamz.