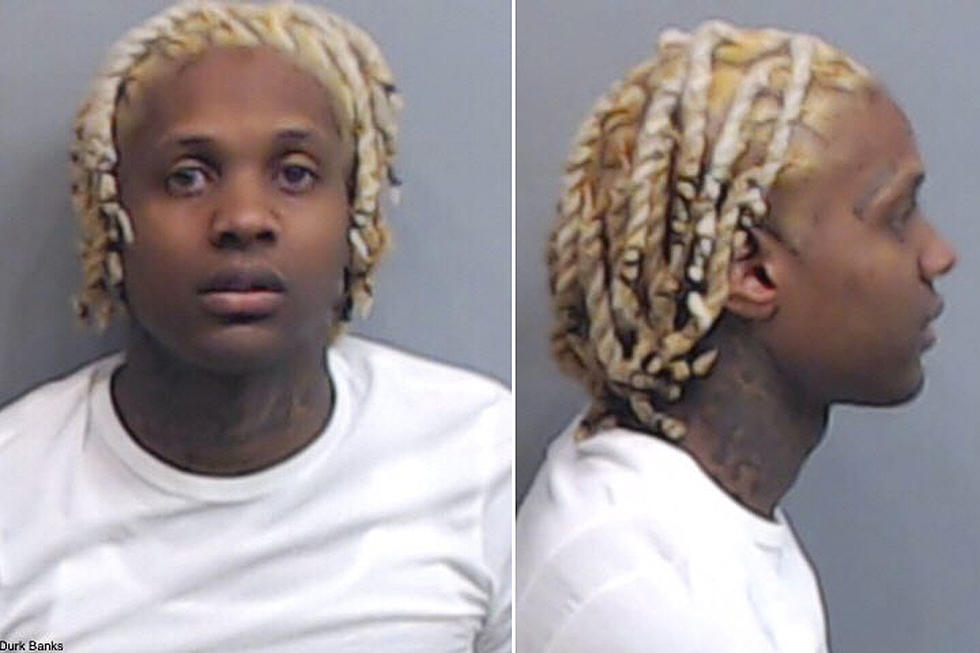 Judge Finds Probable Cause to Charge Lil Durk With Criminal Attempt to Commit Murder
Fulton County Sheriff's Office
According to a report published by Atlanta's WSBTV on Friday (June 14), a police detective claims that video footage shows Lil Durk shooting a man while driving near The Varsity restaurant in the city. The shooting Durk was arrested for took place at The Varsity on Feb. 5, and left one man with non-lethal bullet wounds. One detective, possibly the same one, says the man was robbed of $30,000, a gold chain and a vehicle amid the attack.
In another courtroom development from earlier today, an Atlanta Police Department witness claimed to have seen Durk pull out a gun on the day of the shooting. From there, she said she ran around the building and heard gunshots in the area. When she made her way back to the place she saw Durk, she says she saw the victim in a pool of blood.
A judge has now found probable cause for Durk and his co-defendant, King Von to be charged with criminal attempt to commit murder as well as others. Earlier, it was reported that Durk and Von faced charges of criminal attempt to commit murder, aggravated assault (shooting at), unlawful for person employed by/associated with criminal street gang to conduct/participate in criminal gang activity, possession of firearm during commission of a felony and possession of firearm by convicted felon.
The day he turned himself in to local Atlanta authorities, Durk told WSBTV that he did not commit a crime. "I have nothing to hide. I have nothing to run from," he said at the time.
Durk has been behind bars at Fulton County Jail since surrendering to police on May 30. He has not been granted bond.
XXL has reached out to Durk's team for comment on the matter.
See 18 Rappers Who've Been Arrested in 2019